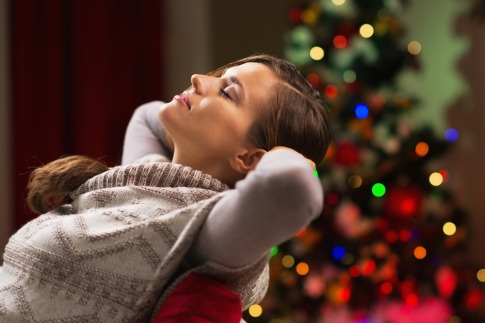 If navigating or managing your divorce was not stressful enough, now the holidays are approaching… Match the stress of your divorce with the guilt of "ruining" the holidays for your kids and the fact that you do not have the money to spend on big gifts, and you may as well pack it in! Right? WRONG!

Keep reading… there is hope for your happy holidays yet, and there are gifts you can give your kids and yourself that everyone will continue to enjoy all year long.

One of my (Jewish) kids' favorite movies is Miracle on 34th Street. We watch the black and white version every year where an older gentleman convinces everyone that he truly is Santa Claus. His own belief about his identity is so steadfast that others soon follow suit.

What is so intoxicating about this movie is how it invites us to truly believe…to suspend everything we think we know about reality, and to believe in something that we otherwise cannot rationalize as true. If you haven't seen the movie and don't know what I am talking about, go rent it, get it on Netflix, whatever. Watching it can be a fabulous new tradition at this time of year - regardless of your religion - and you will know what I am talking about.

If you are navigating divorce, you may be convinced that you are ruining their kids' lives. If you cannot afford the usual holiday gifts, you may also be convinced that your kids will be miserable and hate you over the holidays. And even worse, if your ex (or ex-to-be) can afford gifts that you can't, you might as well take your place as the lesser parent.

This is what you think you know, but it is not really true.
Read More
Topics: The Mindful Divorcing Parent