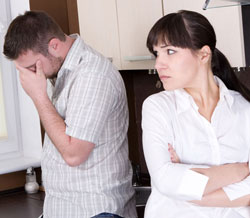 Are you questioning your marriage or struggling with the thought of divorce? Do you feel like you've listened to enough conflicting advice from family and friends, read one too many self-help books, or are just no longer confident in your own decisions?
Then maybe it's time to work with a coach.
You are invited to participate in "Getting Unstuck: Is Divorce Coaching for You?" -a free 40-minute live webinar offered by Main Line Family Law Center.

This free live webinar will help you answer the following:
What is divorce coaching, and is it right for you

How a divorce coach can activate clear thinking during stressful times

Specific tips for navigating difficult relationships and/or conversations in ways that achieve productive results

Ideas for establishing priorities and developing short-range, medium-range and long-range action plans

Ways you can begin to define a path today that leads to greater happiness, fulfillment and joy in all aspects of life - a path forward!
If you are tired of trying to "figure it all out" by yourself, then join us for this supportive 40-minute discussion. It could change your life.
All webinar attendees will receive a free copy of Journey through Divorce and Beyond: A Coach's Guide, offering over two dozen tips on how to start today on your path forward.
Presented by Adina Laver, M.Ed, MBA, Certified Life Coach
Divorce & Life Coach, Main Line Family Law Center
As a life empowerment coach, Adina works with clients who are in the process of separating, getting a divorce, or are in any other way undergoing a significant change or transformation in their lives, and who want to engage in this experience consciously and with integrity.
Adina's primary goal is to work with clients who are willing to consider that while change often comes with great discomfort, it also enables opportunities to emerge.
She helps her clients navigate the change process with awareness and then seek the opportunities and new beginnings that await them.