In learning how to divorce, more and more couples are discovering a better way to resolve their separation and divorce matter peacefully, economically and effic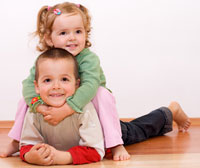 iently.
Some might think the term 'healthy divorce' is an oxymoron. After all, how can a divorce be anything healthy?
The truth is that you and your spouse can have a healthy divorce. You both can emerge from your separation or divorce feeling both healthy and whole and firmly in charge of your financial and emotional futures. Yes, it is possible.
A healthy divorce is:
short
peaceful
empowering
puts children first
financially prudent
On the flipside, a healthy divorce does NOT:
subject you to a lengthy and emotionally exhausting court battle - which can take years.
send you into bankruptcy and destroy your net worth by as much as 75%.

When I started Main Line Family Law Center, I wanted to provide all these services and total support together in one convenient program so that couples are never left hanging and wondering what to do next. Instead, they will be carefully guided throughout the program by a support team of professionals from attorney-mediators, parenting mediators, life coaches, therapists and financial planners.
Here's how our team works together in a Healthy Divorce mediation program:
1) The attorney-mediator assists couples in achieving a fair and balanced settlement of their financial estate.
2) The parenting mediator helps couples create a comprehensive, flexible and mutually agreed upon parenting plan resolving all children's issues including legal and physical custody.
3) Healthy Divorce clients also receive a free 30-minute session with a life coach at the outset of the program to help them gain a positive focus of energy and perspective in preparation for the hard work during their sessions. Marriage and family therapists are also available to clients and their family throughout their matter.
4) Clients may also opt to work with a financial planner who will help them to visualize the future value of the net assets they take with them in their settlement as well as assist them in providing sound financial advice for the most sensible marital asset division scenarios.
Through the careful assistance of these professionals, couples will be advised as to what are the most important issues they will need to consider and then be guided towards the most sensible decisions that they will make for their family's future. In the end, couples will have a settlement agreement which is fully legally binding and that protects all of their rights and interests.
To learn more about whether divorce mediation is right for your situation, as well as your rights and options, please call the Main Line Family Law Center at: 888-483-6335 to schedule a no obligation consult with an attorney-mediator, or visit www.myhealthydivorce.com.