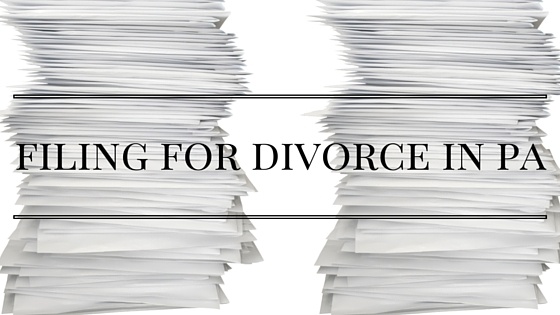 The Do-It-Yourself Divorce in PA
Everything these days is becoming more do-it-yourself - even divorce. But how simple is it really to file your own paperwork? Let's take a look at how to file for divorce in PA. Here are 3 biggest mistakes most people make when filing as a "pro se" in PA. This assumes that you have a simple divorce - no marital property to divide and no issues to work out around custody or other children's issues.
Filing for divorce in PA on your own can seem scary and complicated, but it doesn't have to be. By familiarizing yourself with the instructions for each step, the various forms (there are about 15 forms used in a 3-step process that includes a 90-day waiting period), and a basic understanding of how the PA county court system works, you will be able to successfully file for divorce and get your divorce decree in a reasonable amount of time.
MISTAKE #1: Losing Track of Dates to File on Time

The PA divorce filing process is full of dates—very specific days to file, waiting periods, etc. These can easily get overwhelming. In order to minimize your confusion, it is extremely important that, before you begin to file, you understand the different time periods present within the 3-4 months it could take for you to divorce. Typically, the most confusing time periods include 1) 30 day window after filing the divorce complaint to serve divorce papers and file the Acceptance of Service, and 2) Mandatory 90-day Waiting Period - this begins after the Acceptance of Service form is filed. These days go by quickly, but missing the deadlines will only delay your divorce, causing more stress and the possibility of having to re-file. Luckily all this stress can be avoided with just a few simple reminders to yourself!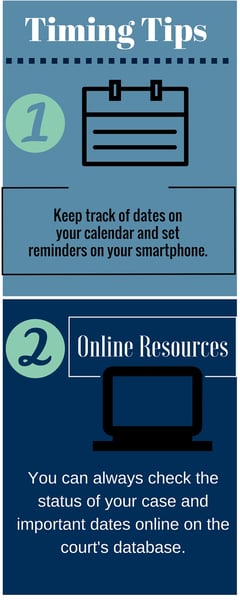 MISTAKE #2: Losing Your Court Docket Number
Since most people who are filing for divorce as a do-it-yourself do not have a legal background, the legal jargon can be very confusing. One term in particular that is very important to understand is "court docket number." The court clerks keep track of all cases through a system known as a docket. Each new case receives a unique, new docket number. The court docket number allows for the court to keep your case organized and allows for you to check the status of your case with the court at anytime.
The court docket number is first given to you after the initial paperwork is filed and returned back from the court. All subsequent forms that you file once you have received this number must include the docket number on them. Regardless of whether you file in person, through the mail, or E-file, your case will be given a docket number.
MISTAKE #3: Not familiarizing yourself with all the forms ahead of time.
Unfortunately many of the necessary forms in filing for divorce in PA are very similar. It may seem confusing to decipher whether you or your spouse is supposed to sign and file a form or which order to file the forms. That's why you should familiarize yourself with all the forms before you even begin the process. Pay attention to who is supposed to file certain forms and the titles of the documents. Additionally, it is important to understand that the forms cannot be filled out all at once, but rather it is crucial to sign, date, and fill in appropriate information at the specified times.