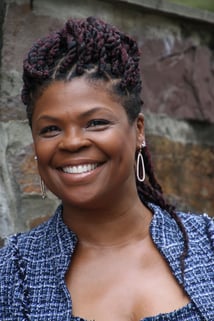 As a Client Experience Consultant, I help Main Line Family Law Center improve your experience with us, from how we answer your call to how we help you finalize your divorce. With compassion and deep listening to understand what your main concerns are, how our programs and services may benefit you, to bringing clarity to your decision-making process, your story matters to us.
I keep the Center's operations running smoothly and efficiently, and ensure that clients have a positive experience. As a content creator, I also host our "Preparing for Divorce" podcast, contribute to our blog, and serve as co-chair of Make Divorce Healthier Symposium.
Clarity Consulting is an additional service I provide to those going through divorce who don't know what their next steps are. Using your GPS (Guided Personal System), I help you tap into your innate wisdom because you already know what to do next and you are good enough to make healthy decisions for you and your family. You just don't know that you are.
Prior to Main Line Family Law Center, I spent time as a stay-at-home mother after an extensive career in healthcare management. When I went through my divorce, I learned my GPS which helped me gain clarity about my next steps. I discovered resilience in the belief and practice of, "I am good enough". After several professional and personal development trainings and courses, I learned and now guide others through difficult times.
I hold a Bachelor of Arts Degree in Biology from California State University at Northridge and a Master of Health Sciences Degree from The Johns Hopkins University School of Public Health. I am a Certified Six Sigma Black Belt in business process improvement and a graduate of numerous personal development programs that challenged me professionally, emotionally and physically, making me ideal as a consultant and coach:
I appeared on The Dr. Oz Show to share my story of resilience, published a book, and speak on the topic of emotional intelligence.