Divorce Mediation in PA
Questions
Answers
What is divorce mediation? How does divorce mediation work?
Divorce mediation is the best option for those couples who wish to obtain a peaceful, amicable separation or divorce without having to obtain their own individual attorneys and submit to a long, painful and costly process of a litigated divorce often resulting in devastating financial and emotional consequences on the family unit.
Through the assistance and guidance of an experienced divorce mediator, spouses are empowered to make all of their own decisions that form the basis of their marital settlement agreement--NOT THE COURTS. The divorce mediator is an entirely neutral party who does not take sides, but rather is concerned with protecting the rights and interests of both spouses and their children.
As the architects of their own agreement, spouses will fairly and efficiently resolve all their legal and financial obligations towards one another as well as all parenting matters involving the welfare and best interests of their children.
Why hire a divorce mediator?
An experienced divorce mediator will ensure that a fair, reasonable and balanced agreement including negotiating child custody is achieved between separating or divorcing couples in a very efficient manner.
Main Line Family Law Center's attorney-mediators initially provide parties with an overview of the relevant law and legal concepts so that they may apply it to the specific facts and circumstances of their case. Couples are informed of all their basic legal rights and obligations under the law so that they can make informed decisions for their agreement. The attorney-mediators specifically do not provide legal advice or representation but are instead a neutral third-party in the process. Ultimately, spouses are strongly advised to have their resulting agreement reviewed by independent outside counsel before signing it.
They also assist couples in working past any obstacles that may be impeding their progress towards a mutually fair settlement and may make sound and prudent suggestions designed to lead them towards making the most sensible decisions for their family's future.
How is divorce mediation different than divorce litigation?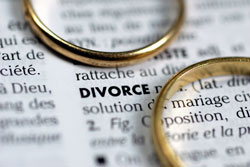 Divorce mediation involves the amicable resolution of a separation or divorce where an entirely neutral divorce mediator assists parties in achieving a wholly fair and workable agreement, including negotiating child custody, in which all of their rights and interests are discussed and fully protected.
As the architects of their own agreement, mediating parties retain exclusive control over all decisions that are made.
In litigation, by contrast, the fate of their futures lies in the hands of overworked judges, divorce lawyers and a backlogged court system which often does not have the time to fully analyze and consider those specific facts and circumstances in their matter that are most important to them. Divorce mediation ensures that the sanctity of the family's spiritual, emotional and financial future is preserved.
What is the difference between court-ordered mediation and divorce mediation?
In PA, court-ordered mediation relates to mandatory custody mediation ONLY, which all spouses in litigation must submit to as a final step to see if their custody issues can be resolved before their case gets listed before the divorce judge for initial listing and trial.
Main Line Family Law Center offers a comprehensive private mediation program which does not involve the intervention of the courts at all, even from the very beginning, and covers the discussion and resolution of all issues pertinent to a divorce, such as child custody and child support, spousal support, property division, two-household budget analyses, alimony, life insurance, estate matters and family medical insurance.
What does a Main Line Family Law Center divorce mediation program look like?
Although Main Line Family Law Center's divorce mediation programs can be customized to fit the client's particular needs and budget, they typically include:
Meeting with our parenting mediator (if minor children are involved) to assist clients in obtaining a parenting plan resolving all children's issues,
Either one or two meetings with the attorney-mediator to discuss and finalize all the financial settlement terms as well as discuss generally all pertinent tax consequences of the settlement (not tax advice),

A further draft meeting with the attorney-mediator to review the initial draft agreement that the attorney-mediator has personally prepared, as well as additional drafts of the agreement until it is ready to be signed and notarized.
For couples who are seeking a divorce decree, we will provide them with all of the required paperwork and an outline of instructions and specific steps in which to file their matter with the county court and apply for a final decree. We will also assist with any other legal requirements which may be necessary such as obtaining a Qualified Domestic Relations (QDRO) Order to distribute any marital retirement accounts to be divided.
As an additional unique and cutting-edge feature to our program, clients will receive one free 30-minute session with one of Main Line Family Law Center's life coaches prior to their first mediation session to help them gain a positive focus of energy and perspective in preparation for their sessions. These coaches are also available to clients throughout the divorce mediation program and even after clients complete the program to assist them in coping through post-separation and divorce life transitions.
For a reasonable additional cost, clients may also opt to work with one of Main Line Family Law Center's financial planners who will help them to visualize the future value of the net assets they take with them in their settlement as well as assist them in providing sound financial advice for the most sensible marital asset division scenarios. Use of a financial planner is highly recommended in those cases with higher net worth marital estates.
All program price quotes are on a flat fee basis designed to contain your costs so that you can retain more of your marital estate for your family's financial future.
How does a Main Line Family Law Center divorce mediation program differ from some other private divorce mediation services?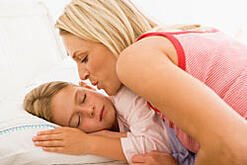 Our Healthy Divorce™ Program is a peaceful divorce mediation process. Our focus is on the entire family's best interests every step of the way and we provide this support throughout the entire program.
In the end, clients will have an agreement which is fully legally binding and that protects all of their rights and interests. Some other private divorce mediation services will assist the parties in reaching an understanding on all the terms which is reduced to a so-called "Memorandum of Understanding," which they must then take to another attorney to draft a formal settlement agreement and then assist them in filing the divorce for additional fees and costs.
Our clients are never left wondering what to do next throughout their entire matter through its completion.
How much does divorce mediation cost in Pennsylvania?
Divorce mediation costs a very small fraction of what it would otherwise cost to have your matter litigated in court with private attorneys. This is largely because our clients are always subject to a flat fee rate for all included services, rather than the private attorney hourly rate system.
Our fees are designed to contain your costs so that you can retain more of your marital estate for your family's financial future.
How long does divorce mediation take?
Our programs take anywhere between 3-6 months, depending on the complexity of the case and the amount of sessions needed. For those parties seeking a divorce, there is usually, but not always, an additional mandatory 90-day waiting period that applies in Pennsylvania after they have completed their agreement and filed for divorce before they are eligible to receive a final divorce decree.
In divorce mediation, do you offer legal help with child custody and child support?
Yes. In the parenting session of Main Line Family Law Center's My Healthy Divorce™ mediation program, our parenting mediator will assist you both in achieving a legally-binding parenting plan which will resolve all issues involving both legal and physical custody of your children.

I have already talked to a lawyer and they said that I would do better to litigate than to mediate?
Private divorce lawyers perform a very valuable service to the clients they represent. They are trained to zealously represent their clients' interests to obtain for them as much as they can in a divorce matter. In the end, this often leaves the other spouse in an unrealistic and untenable financial position to the extent that they are not able to meet their financial obligations.
Sadly, when this happens, it will often result in further proceedings in court, such as contempt petitions, after the divorce is over creating a vicious cycle of costly litigation that seems to have no end. The fact remains that although private divorce lawyers can suggest what their clients should receive under the law, there are no guarantees.
Going to court is always a "roll of the dice" with a variety of possible outcomes, and some of which either one or both spouses were never expecting.
Divorce mediation allows couples to control the decisions they agree are best for their family while never agreeing to anything that they will not be able to live up to. It allows for a wholly fair and comprehensive agreement designed to keep spouses out of court and that will stand the test of time.
What if I cannot mediate and need a private divorce lawyer?
Although Main Line Family Law Center does not represent clients in litigated court matters, it is happy to refer its clients to a network of area private divorce lawyers with reasonable hourly rates who are committed to first finding solutions to family law problems without the need for costly and painful litigation.
In divorce mediation, what financial records should I bring to the financial divorce mediation sessions?
Spouses should bring current statements of all marital assets and debts, as well as copies of tax returns for the previous three years, paystubs, W-2's, any appraisals of properties or businesses, as well as other specific items.