Certified Divorce Financial Analysts
Certified Divorce Specialists, LLC
531 E. Lancaster Avenue, Wayne, PA 19087
610.687.5050
Contact: Danine Mueller, Certified Divorce Financial Analyst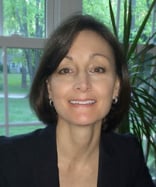 Danine Mueller is a Certified Divorce Financial Analyst (CDFA™) and President of Certified Divorce Specialists,LLC located in Wayne, PA. In her practice, Danine works together with clients to help them navigate the financial complexities of the divorce process. She uses her extensive investment and analytical background to assess and educate clients on both short term and long term financial implications of a proposed settlement. Danine graduated from Villanova University with a B.S. in Finance. She attained her Certified Divorce Financial Analyst designation from the Institute for Divorce Financial Analysts.
Divorce Wealth Strategies, LLC
115 Westtown Road, Suite 202, West Chester, PA 19382
Contact: Christine Palmer Hennigan, Principal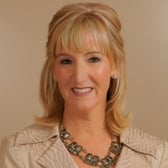 Christine has worked as a Certified Divorce Financial Analyst (CDFA) for more than a decade and currently serves as the Principal at Divorce Wealth Strategies, LLC. She specializes in financial planning for clients who are divorced, widowed or otherwise left to prepare for an independent future. She works to navigate clients through the complex financial aspects of divorces and emphasizes the involvement of women in long-term financial planning. Her efforts to empower women led to her recent quoting by The Wall Street Journal and interview in Penn Mutual's annual report. She is also a member of the Chester County Estate Planning Council, WRN of Chester County, the National Association go Insurance and Financial Advisors, the Society of Professional Women, the Institute for Divorce Financial Analysts, and the Women's Health Source. Christine received her BS in Finance from Drexel University.
11650 Market Street; 29th Floor, Philadelphia, PA 19103
215.587.4703; julie.terrana@ml.com
Contact: Julie Terrana, Senior Financial Advisor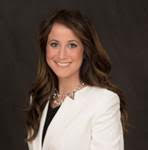 Julie has been a financial advisor since 2008 and joined Merrill Lynch in 2011. She helps develop and implement wealth management strategies for clients to help them achieve short- and long-term goals. She is dedicated to helping others and seeing them reach their financial goals using a focused planning process. Her mission is to transform the financial lives of individuals by implementing an effective investment strategy that allows them to lead a financially stress-free lifestyle. Julie's process focuses on serving individuals who are undergoing a transition in their life; such as divorce, retirement, new career, or have received an inheritance

Julie holds the Chartered Retirement Planning CounselorSM CRPC® designation, awarded by the College for Financial Planning* She also earned the Certified Divorce Financial Analyst ™ CDFA ® designation, awarded by The Institute of Divorce Financial Analysts™.

Financial Planners
161 Washington Street, Suite 700, Conshohocken, PA 19428
610.784.3484; gisaac@1847financial.com
Contact: Glenn A. Isaac, Financial Planner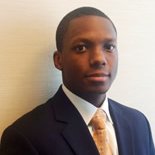 Glenn Isaac is a Certified Financial Planner™ professional with 7 years of experience in the financial services industry. Glenn has distinguished himself by obtaining the industry's highly respected CFP® designation. Less than 12% of all financial advisors hold these prestigious marks.
Glenn specializes in developing unique solutions for individuals in the areas of cash flow analysis, retirement planning, investment planning, estate planning and tax planning. He has the important combination of knowledge, dedication and compassion to help his clients achieve their financial objectives. Glenn was selected to present on the topic of post-divorce financial planning at the 2015 Pennsylvania Institute of Certified Public Accountants Divorce Conference.
Glenn earned his Bachelors of Science degree from the University of Delaware with a concentration in Finance and a minor in economics. He currently serves as the Vice-Chair of the Young Professionals Board of Junior Achievement of Southeastern PA.


1205 Westlakes Drive, Suite 365, Berwyn, PA 19312
610.640.7641; stephanie@sofiafinancial.com
Contact: Stephanie W. McCullough, Financial Planner, Investment Services Professional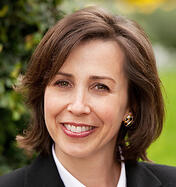 Stephanie McCullough is passionate about helping women make wise financial decisions. As a financial advisor for 16 years, she saw a real need to increase women's confidence. She brings experience and knowledge of financial strategies and tools, but the most important part is YOU – what you're trying to achieve in your life, your values, then she can help you line up the money stuff to support that, so you can control your future. Stephanie is the founder of Sofia Financial, a new business that empowers women to make wise financial decisions, address their areas of money stress, and free up their time and mental energy to spend on the things that are truly important. After all, money is just a tool. It's what money can do for us that is crucial. Stephanie and Sofia Financial are dedicated to sharing vital Money Survival Skills with as many people as possible.
West Valley Business Center, 940 West Valley Road, Wayne, PA 19087
Contact: McKenzie Frankel, Partner

McKenzie Frankel is fortunate to have first learned about investing as a child with her mother as her teacher. Her family's financial success inspired her to aim to help other women be just as successful.
As a Partner with Entrust Financial, Frankel orchestrates the facets of her client's financial lives with detailed attention. She particularly enjoys partnering with successful women and business owners. She serves as their personal CFO and helps them make good financial decisions in every aspect of their lives.
Frankel earned her Bachelor of Science degree from Indiana University of Pennsylvania and her Master of Arts Degree from Chestnut Hill College. She has attained the Certified Financial Planner™ (CFP®) professional certification.
2 Bala Plaza, 9th Floor, Bala Cynwyd, PA 19004
610.766.3017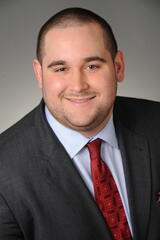 Contact: Christopher Otten, Financial Services Professional
Preparing for that next step in life isn't always easy. My combination of professionalism and access to a wide variety of products and services can help you meet your financial goals, estate strategies and insurance needs. Whether your goals include preparing for milestone life events like retirement or college, or whether you're simply looking for life, disability income or long-term care insurance protection, I promise you a new level of attention, insight and capability.