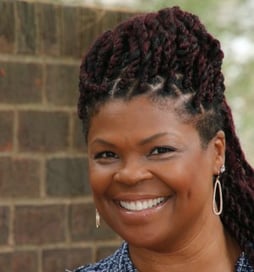 Pamela Elaine is an author, speaker, and producer. She is also the mother of four children who, like many mothers, put the wants and needs of others first and ignored her own. As a result, her marriage came to a screeching halt. Determined to bounce back strong from divorce, she learned the key characteristics of a resilient woman, practiced them, and now teaches them to other women.
In her new book, Muddy High Heels: 14 Lessons Learned from My Breakdown, Breakup & Breakthrough, she writes about how to overcome barriers that hold women back from their physical, emotional, spiritual and financial beauty. In addition to being

a Client Experience Consultant

and Intake Specialist for Main Line Family Law Center,

Pamela Elaine is also President of her business, Destined for Greatness Enterprises, Inc. She has appeared on several radio and news spots to promote health and well-being for
women, including The Dr. Oz Show where she shared her story of building her business as a healthy way to bounce back from divorce. Follow her on Facebook @SuccessfulDivorcedMoms and Twitter @urresilientlife.