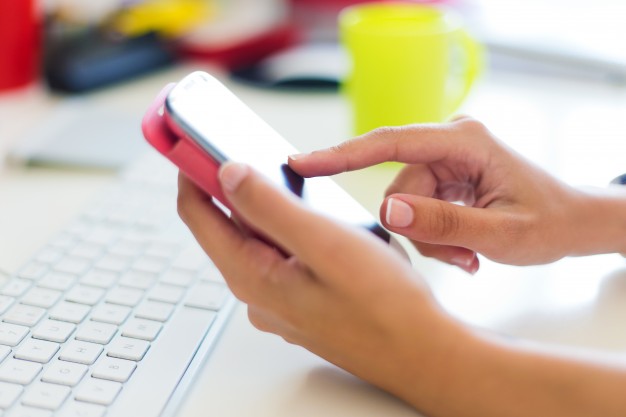 Divorces can be particularly tricky with all the intense emotions involved. For better or for worse, it is not wise to sink and stay at a level of negativity and high drama. Divorced parents should at least keep a civility towards each other because, at the very least, they still need to coordinate with one another well beyond the divorce, and for years to come.
How does technology help divorced parents?

Divorce is an expensive and time-consuming process and technology has kept up to make the process speedier and more efficient. Divorced parents lives can be chaotic, and often are starting fresh and this may entail getting a new job, relocating or downsizing a home.

Miscommunication could easily breeds mistrust and anger, costing time and money. Luckily modern technology gives us devices and software that makes coparenting that much easier.

The following apps can be used to best advantage either by mediators and attorneys or divorced parents.
Divorced couples who are co-parenting want the best for their children. Being a good co-parent requires not only effective time management and what feels like non-stop logistical tasks. Pick-ups, drop-offs, activities, doctor's visits - the to-do lists go on and on, and so do the expenses. Co-parenting can be confusing to navigate so thankfully, there are apps that can help you communicate and stay organized and with your child's parent.

One app that works wonders is Our Family Wizard. Parents can collaborate on their shared schedules and manage all aspects of their co-parenting online. Our Family Wizard App is a place to store all calendars and expenses in one place, as well as request reimbursements and the ability to communicate with an attorney or other professional through the app. It integrates seamlessly in smartphones through Apple and Android Apps. This app has been ordered by judges in 45 US states for families with child custody disputes. As a tip, you should activate the app, and share your account with your ex-partner and use the feature that tracks expenses. There will be more visibility and more clarity in your activities.

Fayr is a godsend. This parenting app that can be a miracle in helping divorced parents get in sync to avoid confusion and unnecessary mix-ups. Fayr is an effective app that can help you manage family life. You can do a number of things with Fayr such as leaving a geo pin on a particular place to make an indisputable evidence that you were there. There is also a file vault to store valuable documentation, medical records, receipts or legal documents. Fayr also keeps all your bookkeeping streamlined so you can keep track on family expenses and get a transparent audit.
Parents can benefit from the time-sharing calendar so they can track each other's schedules and plan time with their children accordingly. Fayr exports all the necessary facts and figures into court ready documents so you don't have to dig through your archive of receipts and backlog. You can have a record of everything that transpires in your co-parenting eliminating confusion and negative feelings.

Talking Parents is an innovative type of online communication just for co-parents. The app is designed for you to record all your communications with your child's other parent. This app comes in handy when you need to supply proof of your correspondences in court. Talking Parents is ideal for those who have a history of conflict.

Coparently is another technological solution that helps parents to share the expenses, communicate easily and coordinate scheduling. One of the advantages of this application is that it has a opportunity to pull all the medical data associated to your child, plus contact information for doctors.

Google Calendar
Google is a classic for work and personal use, but it's also a great app for co-parenting, specifically for coordinating schedules and tasks. Create a calendar and share editing permissions. You can schedule weekly visits, and regular events to repeat automatically. You don't need to tick your calendar each and every time. To maximize this app, you can have a separate calendar that tracks your kids' activities. Share your calendar to your ex-partner and grant him or her modification rights.

Google Calendar can help you get your schedules aligned so you can have less confusion. Choosing to have a good attitude and taking advantage of modern technologies to have clearer communication and exchange with your ex is always a choice. Modern technologies can give you ways to ensure a friendly and cooperative environment for you and your loved ones. And this technological solutions actually can help the parents recover their lives after divorce to create new families maybe to have their time.

Divorce is tough and as a parent, you only want to give your children the best.Take advantage of modern technologies to save time and money. Have order, clarity, and efficiency in all your communications and dealings in your divorce.