---
ADAM FERST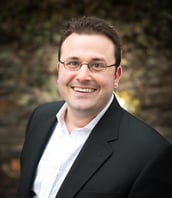 It is my sincere (albeit lofty) goal to eliminate all stress and anxiety from each and every real estate transaction in which I am involved. I serve buyers, sellers, landlords, tenants, and investors in every available capacity. I am the father of 5. Husband of 1. Happy Realtor & Fierce Advocate.
I was born and raised on the Main Line. I have come up through the Lower Merion school system (where my four of my five children are currently enrolled), and in so doing, I have developed a strong understanding of the personalities which inhabit the many neighborhoods of the Main Line. On top of that, I have a professional background in management consulting, finance, and social work. It is this combination of hard and soft skills that truly sets me apart from others in my line of work.

I promise to do everything I can to help you. Period.
CHERYL CONARD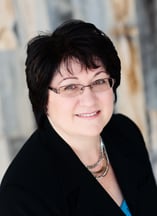 "Nothing makes me happier than going to a settlement and seeing the smiling faces of my clients. I enjoy the satisfaction of knowing that I made their mortgage process something pleasant to remember. Their home purchase goes beyond the paper pushing process; the experience becomes a rewarding experience with people that you want to work with again in the future. To know that I am being referred to my client's brother, sister, co-worker and friend, is a reminder that I am doing my job well. My clients bring satisfaction to my work experience and play an integral part of my life."
Cheryl joined Philadelphia Mortgage Advisors in 2008 after spending 16 years at Arlington Capital Mortgage. Prior to joining Arlington Capital, Cheryl was a Series 7 licensed financial planner for Tax and Financial Strategies Inc. in Bucks County, PA. Before that, she was an assistant vice president and private banker at Meridian Bank in Philadelphia, PA.
Cheryl received her BA from Villanova University, Villanova, PA. and resides in Abington, PA with her husband and two sons. Her interests include gardening, crafts, photography, traveling and sunsets at the shore.