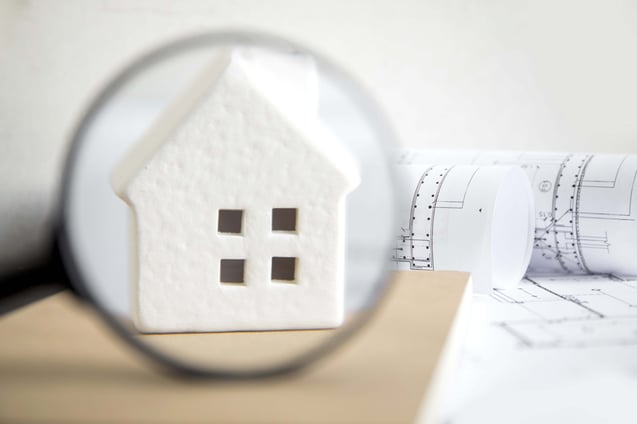 After settling from the strenuous process of divorce, you may find yourself searching for a semblance of normalcy. Most often, your home is where you feel the most comfortable and normal. After a divorce, your old house can feel like anything but home. Most often, people decide to move after a divorce, and for good reason. Although it seems impossible to navigate another stressful life event, careful planning and knowing where to start will take you headstrong into a new home!
Research the Current Market
If you're not already familiar with the intensity of the housing market since COVID-19, consider yourself lucky! Due to major supply and demand issues, significantly fewer homes have become available which leads to more competition for the homes that are available.
This unfortunate circumstance also provokes competition in pricing which drives for-sale prices far above their normal listing.
It will be discouraging after many of the homes you take interest in are sold within weeks of being listed, but keeping a positive mindset during this stressful time is key to landing in your future home!
It's also important to recognize that the market is predicted to cool down as mortgage interest rates are planning to slowly rise.
Lean On Your Realtor and Realty Apps
As simple as it may sound, a realtor can be your best friend throughout this stressful process. When meeting with your new realtor, make an effort to share your situation and reasons for finding a new home.
Being as transparent about your situation now will help guide your realtor to make better recommendations that suit your needs.
If you don't already have a realtor in mind, don't panic! Next time you're out and about, take note of the company listed on "For Sale" properties around town and reach out to them to get started. Some popular nationwide realty firms are Century 21 and Keller Williams, but more localized realty firms should be available wherever you're looking to buy.
Thankfully, most of the searching can be done right from your own couch! There are realty apps that will keep you up to date on what's available.
Once downloaded, be sure to set up push notifications so you don't miss out on new listings. If you see something that piques your interest, give your realtor a call and make an appointment to view the house!
Cleanup Any Lingering Debt
This is potentially the toughest roadblock to purchasing a new home, especially following a divorce. Mortgage officers are going to hard pull your credit score and take multiple factors into consideration when you are looking to buy a home.
Those factors include timely payments to any current lenders, the total amount currently borrowed, credit lines and any delinquent accounts. Ultimately, poor credit history and lower credit score mean a smaller amount approved which can severely limit your options.
If your credit history looks grim, don't panic! It's common for a credit score to be impacted following a divorce. Repairing your financial situation can be accomplished with a positive mindset and a realistic, thought-out plan.
In this case, the groundwork for digging out of debt will be to establish and maintain a budget sheet to identify how much of your income can be repurposed for credit accounts. Depending on the status of those accounts, it may be critical to make larger payments than what's required to improve your credit score.
Regardless of credit status, it's wise to consolidate debt with a personal loan, instead of paying multiple lenders. Consolidating debt will save you money in the long run as you will have one universal interest rate for all of your debt.
Paying your debts down will also be easier as instead of remembering to pay multiple bills, you will just have one loan to pay down.
Consider What You Need
Being comfortable in your new home is just as important as finding one! Will you need rooms for children or other dependents? Does the house have high-speed internet to support modern entertainment options or working from home? Will you need spare rooms for hobbies such as painting, crafting, gaming or photography?
Extra rooms can always be changed around in the future but should be envisioned when searching to ensure your happiness after a series of stressful milestones.
Alternatively, spare rooms can be rented to friends or family who can help ease the burden of a new mortgage!
Besides making sure you have enough rooms in the house, having enough room outside will be important as well. Having a comfortable enough backyard for small gatherings, outdoor cookware, a small playground, etc., needs at least a quarter acre.
In rarer cases, some larger land needs could be for dirt biking/ATVs, hunting or large outdoor storage will require a minimum of two acres.
After settling on what your needs are in a new home, visit those properties with your realtor. They'll help envision how your situation will settle into the new home and provide valuable insight into the different features of the property.
Call On Your Support Network
Being that buying a home and divorce are both in the top five most stressful life events, it's wise to surround yourself with a support network of family, friends, and experienced divorce professionals.
Count on this network to keep their eyes peeled for any listings they stumble upon and they may come across someone in their network who is looking to sell. They also will keep you in good spirits as you conduct your new home and enter this next stage of life.
When visiting a property for sale, make sure to bring someone who is experienced in home maintenance if you are not. This individual will prove to be a valuable asset when it comes to surface-level issues with the property that wouldn't be noticed by a novice in home maintenance.
Also, be sure to communicate with your direct management at work that you're house hunting. The majority of property visits will be scheduled during the week or around your realtor's schedule, often conflicting with work shifts.
Plan ahead by switching shifts with co-workers or asking your management to make up time missed on another day.
About the Author
Cris Pastore, Main Line Family Law Center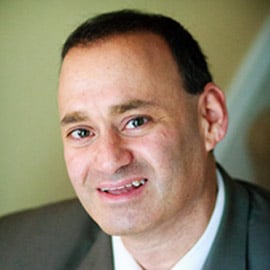 Cris Pastore, Esq. is co-founder and managing attorney-mediator at Main Line Family Law Center, a divorce mediation firm with seven offices along the Main Line and Center City, Philadelphia. A practicing attorney for over 20 years, Cris has focused exclusively on divorce mediation since 2007, when he grew increasingly frustrated by destructive nature of the court-contested divorce process. Cris has made it his personal mission to revolutionize this area of practice to preserve family relationships and help families emerge healthy and whole. Follow Cris at @healthy_divorce.
Topics: Get into Financial Shape