Feel like you'll never bounce back from your divorce? Listen as Pamela Elaine Nichols, divorced mom, author and speaker, shares how she turned her pain into purpose. Learn how you can apply her life lessons to cope, heal and thrive despite divorce. This episode will discuss how you can overcome the pain of divorce, what skills you need to regain hope and perspective after divorce, and how to create your own divorce resilience plan.
Key Points:
- Resilient people are not naturally immune to stress and depression. They've learned tangible skills that help them successfully manage life's difficulties. Learn how you can too.
- Hear some of Pamela's hard-earned lessons, and how each one taught her an essential skill that you can apply to your own situation. Be inspired and take action!
- Learn how to assess your strengths and weaknesses when it comes to managing negative emotions. Build a practice that increases your self-care, confidence and support system.
Listen to this episode:
ABOUT OUR GUEST
PAMELA ELAINE NICHOLS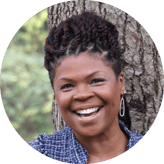 About Pamela: Pamela Elaine is the mother of four children who, like many mothers, put the wants and needs of others first and ignored her own. As a result, her marriage came to a screeching halt. Determined to bounce back strong from divorce, she created a 4-part "Resilient Beauty" practice for health and happiness, which she now shares with other mothers. In her new book, Muddy High Heels: 14 Lessons Learned from My Breakdown, Breakup & Breakthrough, she writes about how to overcome barriers that hold mothers back from their physical, emotional, spiritual and financial beauty. Pamela is President of her business, Destined for Greatness Enterprises, Inc. She has appeared on several radio and news spots to promote health and well-being for women, including The Dr. Oz Show where she shared her story of building her business as a healthy way to bounce back from divorce.

ABOUT OUR HOST
ADINA LAVER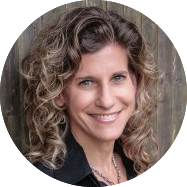 In partnership with Main Line Family Law Center, Adina Laver works with clients who are "on the fence", in the process of separating or getting a divorce, or are in any other way undergoing a significant change or transformation in their lives and who want to engage in this experience consciously and with integrity. Adina is also founder of Courage to Be Curious and formerly Divorce Essentials, a specialized divorce coaching and support services for those committed to a healthy path for reclaiming their lives. Contact Adina at adina@couragetobecurious.com or follow her @AdinaLaver.
About the Author
Pamela Elaine Nichols
Prior to joining Main Line Family Law Center, Pamela Elaine spent time as a stay-at-home mother after an extensive career in healthcare management. She holds a Bachelor of Arts Degree in Biology from California State University at Northridge and a Master of Health Sciences Degree from The Johns Hopkins University School of Public Health. Pamela Elaine is a Certified Six Sigma Black Belt in business process improvement and a graduate of Landmark Forum's Curriculum for Living. She is an author and motivational speaker on the topics of emotional intelligence and resilience, a singer/songwriter, and a half-marathoner.
Topics: Podcast