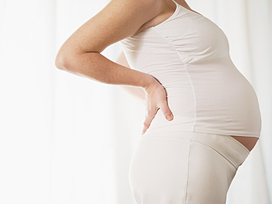 Making the decision to divorce is never easy, but having a baby on the way further complicates an already difficult process. All of the typical stressors of divorce are amplified bythe emotions that surround bringing a child into the world.
Below are a few critical points to think about if you are getting divorced while pregnant.
Babies Can Feel Emotions in the Womb



Experiencing a breakup during a pregnancy is likely to create a roller coaster of emotions. Emotions caused by the relationship ending should be addressed before the child is born; babies are affected by their parents emotions, and will be prone to taking on their parents emotions as their own. This is why it is of the utmost importance to be proactive during the pregnancy in working to divorce amicably.
Make Major Parenting Decisions Before Baby Arrives



Expecting parents who are divorcing will need to make some decisions about what parenting will look like as a divorced couple. This can seem like an impossible task, since divorce tends to make individuals focus on "winning battles" rather than finding compromise. Remember, even though you will no longer be married, your child will forever tie you to one another. And so a child's well-being should take precedence over any ill feelings toward one another.
Seek Emotional Support for Baby's Sake



Couples counseling can definitely ease some of the difficulty you are likely to experience during this difficult transition. It's a way of addressing the pain of the breakup before the child is brought into the world. In addition, a therapist can also help divorcing couples negotiate what co-parenting or parenting apart will look like after the birth of the child.
Show Respect and be Willing to Compromise
After your divorce, you and your ex will need to figure out the best way of raising your child together - whatever that is for both of you. In some respects, you will need to be better parents now and get along better than when you were married. Respect your ex's time with your child, and be willing to compromise. Don't forget- you both need each other to parent effectively.
A few more tips as you prepare for divorce while pregnant:
Educate yourself about the divorce process

and the different laws by state. This will help you have more realistic expectations.


Treat your ex as a business colleague and your child as the business.

Check in often, and keep your ex updated and involved. The focus should shift from ill feelings about your ex to positive expectations for your child.

Communication needs to be stronger post divorce than ever before.

There are many more obstacles in the way of communicating than there were when you were together, so you must be that much more proactive.

Set boundaries with friends and extended family.

Your baby will internalize anything negative that is said about your former partner.

Do not introduce a new love interest too soon.

Children can become attached to the people you bring into their lives, and are confused when they leave. Save this privilege for long-term partners.

Do not let attorneys or courts make decisions you should be making as future parents.

Use alternative mediums to help the two of you reach an agreement (i.e. therapy or divorce mediation).
About the Author
Danielle Adinolfi, Alanna Gardener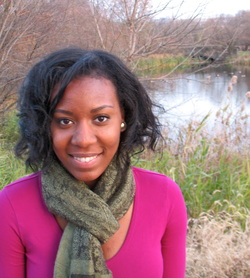 Danielle Adinolfi and Alanna Gardener are therapists at Philadelphia MFT, located in Center City, Philadelphia. The Philadelphia MFT specializes in working with families, couples, or individuals around changes to a person's identity, ability and needs as a relationship moves toward, through and beyond separation or divorce. Special focus on relationships in the Philadelphia area LGBTQ community.
Topics: Mindful Divorcing Parent