Find out why "getting your day in court" may not bring justice in the end. This episode will help to clear up misconceptions about divorce court. Learn how divorce mediation can give you more control over the process and pave the way for healing. This episode will explain why divorce court rulings can be unpredictable and what you could expect, why divorce court isn't the place to seek vindication and place blame, and how divorce mediation makes you the final decision-maker, not a judge.
Key Points:
- Judges are human. They're often overworked and can make arbitrary decisions. Find out why there isn't time to consider all the details that make your case unique and what that could mean for your divorce settlement.
- You might be picturing a criminal court proceeding where you'll be able to "make your case" for why your spouse is at fault. But this isn't reality. Hear how this mindset can backfire, causing unnecessary stress and turmoil for you and your children.
- This alternative to court allows you to base your decisions on what your family truly needs. Discover how you can resolve your issues quickly and create an agreement that feels fair to both of you.
Listen to this episode:
ABOUT OUR GUEST
CRIS PASTORE,

ADINA LAVER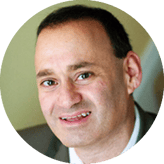 About Cris: Cris Pastore is an expert attorney-mediator and has been a practicing attorney for over 18 years. He became a private divorce mediator in 2007, when he grew increasingly frustrated by destructive nature of the traditional court-contested divorce process. After having mediated hundreds of divorce cases, Cris co-founded Main Line Family Law Center, with the help of his wife, Sharon. Through working with clients and community education, Cris has made it his personal mission to revolutionize this area of practice so that families can emerge healthy and whole once again. Follow Cris on Twitter at @healthy_divorce.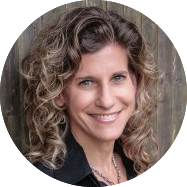 Adina Laver: In partnership with Main Line Family Law Center, Adina Laver works with clients who are "on the fence", in the process of separating or getting a divorce, or are in any other way undergoing a significant change or transformation in their lives and who want to engage in this experience consciously and with integrity. Adina is also founder of Courage to Be Curious and formerly Divorce Essentials, a specialized divorce coaching and support services for those committed to a healthy path for reclaiming their lives. Contact Adina at adina@couragetobecurious.com or follow her @AdinaLaver.
ABOUT OUR HOST
Pamela Elaine is the mother of four children who, like many mothers, put the wants and needs of others first and ignored her own. As a result, her marriage came to a screeching halt. Determined to bounce back strong from divorce, she created a 4-part "Resilient Beauty" practice for health and happiness, which she now shares with other mothers. In her new book, Muddy High Heels: 14 Lessons Learned from My Breakdown, Breakup & Breakthrough, she writes about how to overcome barriers that hold mothersback from their physical, emotional, spiritual and financial beauty. Pamela is President of Destined for Greatness Enterprises, Inc. She has appeared on several radio and news spots to promote health and well-being for women, including The Dr. Oz Show where she shared her story of building her business as a healthy way to bounce back from divorce. Follow her on Twitter @MotivatingMthrs.
Topics: Podcast