Are you financially ready for divorce? Not sure where to begin? On this episode, a team of experts will provide support and information to help you get in the best financial shape possible before divorce so you can be self-sufficient, avoid common money mistakes so you can survive financially, understand who can help you make the best financial decisions, and manage your emotions when it comes to money.
Key Points:
- Learn how to gather your financial records, get a credit report, and establish a budget.
- Understand the challenges of managing your finances before, during, and after a divorce and how best to manage them.
- Lawyers, mediators and financial advisors all have different roles when it comes to assets and debts. Understand who you need and when you need them.
- Learn about ways of thinking that get in the way of a solid financial strategy. Manage your anxiety about money.
Listen to this episode:
ABOUT OUR GUEST
STEPHANIE MCCULLOUGH,

CHRISTINE HENNIGAN, CHFC, CDFA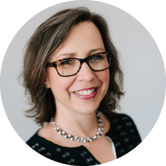 Stephanie McCullough is passionate about helping women make wise financial decisions. As a financial advisor for 16 years, she saw a real need to increase women's confidence. She brings experience and knowledge of financial strategies and tools, but the most important part is YOU – what you're trying to achieve in your life, your values, then she can help you line up the money stuff to support that, so you can control your future. Stephanie is the founder of Sofia Financial, a new business that empowers women to make wise financial decisions, address their areas of money stress, and free up their time and mental energy to spend on the things that are truly important. After all, money is just a tool. It's what money can do for us that is crucial. Stephanie and Sofia Financial are dedicated to sharing vital Money Survival Skills with as many people as possible.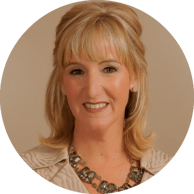 Christine Hennigan is a Chartered Financial Consultant and a Certified Divorce Financial Analyst. For 23 years, Christine has been dedicated to helping individuals and businesses achieve their goals through sound financial planning. Additionally, Christine specializes in working with clients who are divorced, widowed or otherwise left to prepare for an independent future. Christine frequently works with attorneys and mediators, as well as their clients to navigate the complex financial aspects of the divorce process, including help in determining the short and long-term financial impact of proposed divorce settlements. Christine is a trained divorce mediator, as well as her expertise in adversarial cases. She offers specifically tailored services for her clients that are designed to assist them in meeting their personal financial goals, while also providing for a secure future.
ABOUT OUR HOST
ADINA LAVER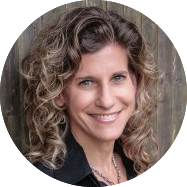 In partnership with Main Line Family Law Center, Adina Laver works with clients who are "on the fence", in the process of separating or getting a divorce, or are in any other way undergoing a significant change or transformation in their lives and who want to engage in this experience consciously and with integrity. Adina is also founder of Courage to Be Curious and formerly Divorce Essentials, a specialized divorce coaching and support services for those committed to a healthy path for reclaiming their lives. Contact Adina at adina@couragetobecurious.com or follow her @AdinaLaver.
Topics: Podcast