Separation is often the start of the divorce conversation. Who should go? Who should stay? Will I lose rights if I move out? Hear from a panel of experts so you can part ways in both of your best interests. This episode will share what you should know about legal rights before you move out, what temporary living arrangements work, how to decide whether to keep or sell the house, and some ways to sell your house quickly.

Key Points:
- Learn about legal obligations, consequences, rights and entitlements around moving out, so you can decide the best time to go.
- Creative ideas for short-term living arrangements that lessen disruption for your children, and minimize the arguing between you, so you can both get a clear head for divorce negotiations.
- Understand the legal, tax and financial implications of selling or keeping your home after divorce.
- Learn how to be a savvy home-seller and get the most for your home, even if you're in a rush due to divorce.
Listen to this episode:
ABOUT OUR GUEST
CRIS PASTORE, LESLIE A. MARGOLIES, JEFF WEAVER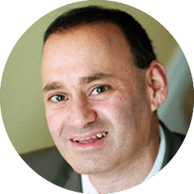 About Cris: Cris Pastore is an expert attorney-mediator and has been a practicing attorney for over 18 years. He became a private divorce mediator in 2007, when he grew increasingly frustrated by destructive nature of the traditional court-contested divorce process. After having mediated hundreds of divorce cases, Cris co-founded Main Line Family Law Center, with the help of his wife, Sharon. Through working with clients and community education, Cris has made it his personal mission to revolutionize this area of practice so that families can emerge healthy and whole once again. Follow Cris on Twitter at @healthy_divorce.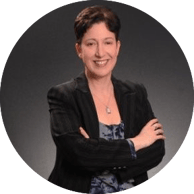 About Leslie: Leslie A. Margolies is a lawyer and realtor with Keller Williams Real Estate. Keller Williams is an international real estate franchise with more than 100,000 associates and approximately 700 offices worldwide. It is an Inc. 5000 company and has been recognized as a top real estate company by numerous publications including Entrepreneur Magazine and Forbes. Leslie works in the Keller Williams' Blue Bell office, a leader in Montgomery County for the number of closed sales. A graduate of Temple University, Leslie has practiced law and been a real estate professional for 25 years. She provides professional real estate services to attorneys and their clients who demand a Realtor with an understanding of contract law and of the legal, financial and emotional challenges involved with divorce.

About Jeff: With over a decade of experience in the mortgage industry, Jeff can help you explore the many options available so you can make the most informed decision about what is best for you and your family. As a Divorce Mortgage Specialist, Jeff helps clients understand and evaluate the options related to the disbursement of real estate assets prior to the divorce settlement. He helps evaluate the cash flow and home equity protection implications of various financial decisions before, during and after a divorce.There are a lot of decisions to make in divorcing your real estate and having a clear understanding of what you own, what you owe, what you're getting into, what you're getting out of and, most importantly, what you're being stuck with will help you make better decisions for yourself and your family in this process.
ABOUT OUR HOST
ADINA LAVER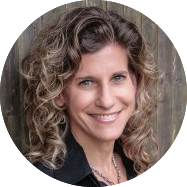 In partnership with Main Line Family Law Center, Adina Laver works with clients who are "on the fence", in the process of separating or getting a divorce, or are in any other way undergoing a significant change or transformation in their lives and who want to engage in this experience consciously and with integrity. Adina is also founder of Courage to Be Curious and formerly Divorce Essentials, a specialized divorce coaching and support services for those committed to a healthy path for reclaiming their lives. Contact Adina at adina@couragetobecurious.com or follow her @AdinaLaver.
Topics: Podcast