Listen here and learn why you might not have to hire a lawyer for your divorce after all. This episode will discuss how you can have the healthiest divorce possible, some pitfalls to avoid as you prepare, how divorce mediation works and who it benefits, and six questions to ask in order to know if divorce mediation is right for you.
Key Points:
- See that by using a more holistic approach, you can save tens of thousands in legal fees, maintain control over decision-making, and keep children out of the process.
- Haven't told your spouse yet? Know the five things you should and should not do as you prepare.
- Myths around mediation revealed! Learn how mediation offers the same legal protection as hiring lawyers and why fairness isn't always 50/50 when it comes to custody or property division.
- No matter how complicated your situation is, people are working it out without going to court and hiring lawyers.
Listen to this episode:
ABOUT OUR GUEST
CRIS PASTORE, LENORE M.J. MYERS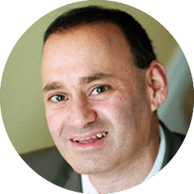 About Cris: Cris Pastore is an expert attorney-mediator and has ben a practicing attorney for over 20 years. He became a private divorce mediator in 2007, when he grew increasingly frustrated by destructive nature of the traditional court-contested divorce process. After having mediated hundreds of divorce cases, Cris co-founded Main Line Family Law Center, just outside of Philadelphia, with the help of his wife and business partner, Sharon. Through working with clients and community education, Cris has made it his personal mission to revolutionize this area of practice so that families can emerge healthy and whole once again. Follow Cris at @healthy_divorce


About Lenore: Lenore M. J. Myers has been practicing law with a concentration in Family Law in southeastern Pennsylvania for the past 28 years. Lenore is passionate about working with families and individuals transitioning through life-changing events whether it be new marriages, separations, divorce, birth or custody issues. Her goal is to to help them obtain resolutions that will benefit the whole family and minimize conflict.

ABOUT OUR HOST
ADINA LAVER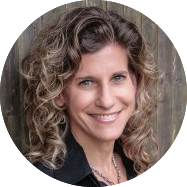 In partnership with Main Line Family Law Center, Adina Laver works with clients who are "on the fence", in the process of separating or getting a divorce, or are in any other way undergoing a significant change or transformation in their lives and who want to engage in this experience consciously and with integrity. Adina is also founder of Courage to Be Curious and formerly Divorce Essentials, a specialized divorce coaching and support services for those committed to a healthy path for reclaiming their lives. Contact Adina at adina@couragetobecurious.com or follow her @AdinaLaver.
Topics: Podcast