After a four and a half year contentious divorce, Sheila Brennan decided she had enough of the bitterness and crazy divorce tactics that cost her over $100,000, her relationships, and her sanity. Listen to how she went from chaos to clarity as she shares many of her hard-learned lessons to plan for your own divorce. Sheila is a divorce coach who helps men and women define a strategic and sensible plan for divorce. Sheila is the mother of two young adult children and is happily divorced.
Listen to this episode:
ABOUT OUR GUEST
SHEILA BRENNAN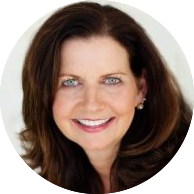 Sheila's approach is from the perspective of someone with firsthand knowledge of the often arduous divorce process. She weighs your options based on what is practical and realistic and presents possibilities that work. Incorporating her strong formal education in coaching, accounting, development and life experience, she will work with you to create a plan so you emerge empowered, enlightened and stronger. Through candid discussions, sharing success stories, education about the divorce process, guidance, suggestions and coaching, you will be supported through this challenging time with a personalized strategy. Your coach serves as your advocate to coordinate the complicated divorce components: legal, financial, emotional, social, and challenges with parenting plans.
Sheila will strive to keep you focused and empower you with the tools to meet the demands of divorce and your life going forward. Sheila's clients appreciate her objectivity, advocacy, and savvy approach to divorce coaching. Find Sheila at brennandivorcecoach.com
Sheila's Special Offer:
Things I Wish I Knew, Plus.. free 30-minute Discovery Session with Sheila

EMAIL TO SCHEDULE:
ABOUT OUR HOST
Pamela Elaine Nichols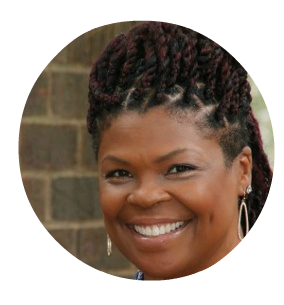 Pamela Elaine is an author, speaker, and producer. She is also the mother of four children who, like many mothers, put the wants and needs of others first and ignored her own. As a result, her marriage came to a screeching halt. Determined to bounce back strong from divorce, she learned the key characteristics of a resilient woman, practiced them, and now teaches them to other women. In her new book, Muddy High Heels: 14 Lessons Learned from My Breakdown, Breakup & Breakthrough, she writes about how to overcome barriers that hold women back from their physical, emotional, spiritual and financial beauty. In addition to being a Client Experience Consultant and Intake Specialist for Main Line Family Law Center, Pamela Elaine is also President of her business, Destined for Greatness Enterprises, Inc. She has appeared on several radio and news spots to promote health and well-being for women, including The Dr. Oz Show where she shared her story of building her business as a healthy way to bounce back from divorce. Follow her on Facebook @SuccessfulDivorcedMoms and Twitter @urresilientlife.
Topics: Podcast