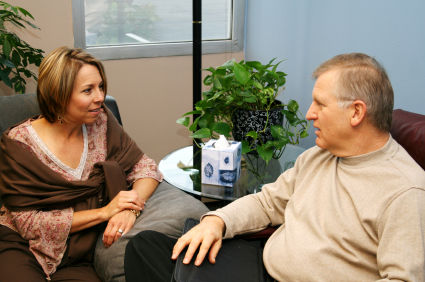 With Pennsylvania being one of the few states that does not recognize legal separation, this affords you and your spouse the unique opportunity to negotiate your own private, legally-binding civil contract for your separation. Usually called a marital settlement agreement, this contract addresses all issues in a separation or divorce in PA, from division of assets and debts, spousal support, parenting plans for child custody, child support, estate matters and taxes.
How do I plan for a healthy marriage separation?
Here's a start:
Get real with your intentions - You'll want to begin by asking several questions which compel you to consider such fundamental items as: interim payment of the bills of the marital home upon physical separation, living arrangements, handling of outstanding marital debt, existing retirement accounts, custody issues (if children are involved), tax considerations and legal fees.
Craft a separation agreeement together- A separation agreement is critical if you want to protect your assets from the date of separation, obtain spousal and child support.

First, you'll want to get educated on the PA divorce code. A divorce attorney-mediator can educate you on the law, and is the most amicable and efficient way to resolve these complex matters. Opting to go with a divorce lawyer is much more costly, time-consuming and emotionally draining court litigation process.

You can also start with using a planning guide that offers some basic legal guidelines, with specific references to the PA Divorce Code, surrounding the issues of spousal support, custody, child support, marital property and tax consequences that you and your spouse will have to consider.




Take the time to figure out if your marriage is really over- Do you truly believe your marriage is over, or can it be salvaged? While separated, seek counseling from a therapist, or work with a divorce coach to help you plan for your divorce and/or set some goals about your future direction. That way, if a divorce is imminent, you will feel stronger and much more prepared to land on your own two feet.


Gather financial documents and get organized - You'll want to have a checklist of financial documents and gather them in one place. Have them reviewed by a legal professional, such as a divorce attorney-mediator. Do your best to work on this with your spouse, discussing the items openly together, and disclosing everything to each other. These documents will serve as the basis for the financial separation agreement.


Be ready to negotiate with your spouse - Recognize your spouse's biggest "pain point." Validate it by saying, "I know how important the shore house is to you," and then find a way to give it to him/her. You'll be surprised how willing you spouse is to bend if you give something they are more emotionally tied to than you are. This will go a long way towad more quickly resolving your separation agreement.


Take extra care of yourself - Most importantly, try to think practically and take care of yourself during the transition, while not losing sight of what you ultimately want for your family's future. Consider how you will maintain healthy stress levels throughout the separation period, especially if will you need to change jobs or move out of the house.
New Separation Planning Guide Available
With the release of Main Line Family Law Center's "On the Move: A Planning Guide for a Healthy Marriage Separation," spouses now have a head start on successfully navigating through all the complexities that are involved in crafting a separation agreement in Pennsylvania, including legal, financial and emotional guidance - all in one unique (and free) 5-page guide.
About the Author
Sharon Pastore, Main Line Family Law Center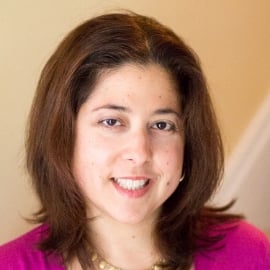 Sharon Pastore is Co-Founder of Main Line Family Law Center, which was established in 2012. She is on a mission to generate awareness, understanding and trust around mediation as a healthier option for separation and divorce well before a client's first consultation. She draws upon over 17 years in nonprofit, education and marketing to enable more spouses to "get to the table" and mediate successfully.
Topics: Healthy Legal Options