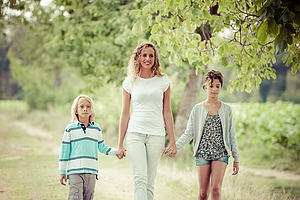 It was painful, uncomfortable, and yet one of the most valuable experiences of my life. No one plans on getting divorced, but it happens, and you'll never be the same. The lessons at the end of this dark, difficult tunnel can guide you to a brighter future. If your divorce is anything like mine, total honesty will accelerate the healing and lead to peace (and so does a good divorce coach), even if that's hard to imagine now.
Blame is Easy, But it Doesn't Help Anything
The lessons at the end of this dark and difficult tunnel can guide you to a brighter future. If your divorce is anything like mine, total honesty will accelerate the healing and lead to peace even if that's hard to imagine now.
Blaming your ex for all of the problems in the relationship is a simple way to shift your own responsibility. A divorce happens for many reasons and it is rare that you get divorced because of one specific reason. In my case, I was going back and forth between blaming myself and blaming my ex.
Young marriages end in divorce roughly 60 percent of the time, according to Dr. Phil. I was too young when I got married and I did not realize the importance of compromise, talking about our differences and working through our problems. The same was true of my ex. We both made the same mistakes, which resulted in the end of our marriage.
Become Resourceful as a Single Parent

Marriage allows you to lean on another individual, but the skills that your spouse provided are often overlooked, and it also causes you to take that person for granted. For example, I did not recognize the efforts my ex took to provide for and secure our family. After the divorce, I realized that I felt afraid being alone in the house. When he left, I spent time looking at several security companies to find ways to protect myself and my children.
Taking another individual for granted only causes strife in a relationship. It puts undue stress on loved ones and ultimately results in a gradual distancing due to the lack of gratitude.
Recovery from Divorce is Possible
Although we agreed to separate and it was a logical choice, I did not realize how hard it was emotionally to get through the tough times. I certainly worried about the future and felt that I had nothing to look forward to. While preparing for divorce, I couldn't imagine how to replace what had been such a big part of my life for so many years. Without the guidance of a divorce mediator, tensions grew throughout the process. By the end of it, I was emotionally and mentally drained, and so began the healing process.
HelpGuide.org suggests that you allow yourself time to grieve the end of your relationship. In my case, it certainly helped when I talked about the situation with family members and allowed myself time to cry. Even though we were distant toward the end of the relationship, it was still emotionally challenging at the beginning. Fortunately, with time those feelings start to fade and you start recovering and healing.
Children Need a Friendly Relationship Between Ex-Spouses

Looking at parenting plan examples provided me and my ex with some concrete ways that made it easier to be the best parents we could be for our children, living separately. I discovered that the best way to work with my ex was to maintain a relationship that was friendly, but business-like. It is not possible to remain best friends, but anger and negative feelings only cause the children to suffer.
Happiness is a Right
The end of the relationship was hard, but it provided a valuable lesson. Happiness is a right, and you do not need to wallow in grief, sadness or depression to recover. Life after divorce requires getting up and getting out. Enjoy your hobbies and love your children. The end of the relationship is only the beginning of the next chapter in your life.
Andrea Taylor is from Grand Rapids, Michigan. She was married straight out of college and had two children before she split with her husband after 6 1/2 years.
About the Author
Sharon Pastore, Main Line Family Law Center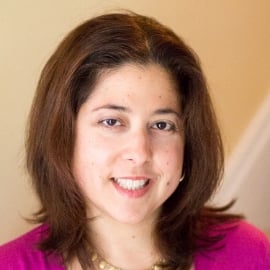 Sharon Pastore is Co-Founder of Main Line Family Law Center, which was established in 2012. She is on a mission to generate awareness, understanding and trust around mediation as a healthier option for separation and divorce well before a client's first consultation. She draws upon over 17 years in nonprofit, education and marketing to enable more spouses to "get to the table" and mediate successfully.
Topics: Your Wellbeing