Now that same-sex marriage is legal in close to one-third of the states and rapidly growing, therapists will also need to consider the nuances of same-sex divorce, and what issues same-sex divorcing spouses will face as a result.
What can we expect to be different about same-sex divorce when it comes to therapy?
The process of therapy in divorce is different for every client, but the steps and actions taken over the course of treatment have similarities across people, regardless of individual characteristics, such as race, sexual orientation or gender.

The issue of same-sex marriage is a highly politicized one, and divorce is, too, without adding the same-sex component. That means there are a lot of emotions at play throughout the course of the relationship that may not be as large of a component in opposite-sex relationships.

That being said, working with same-sex couples does present some issues specific to their situation.
Divorcing same-sex partners may find they have few family supports during this time perio

d

;

support lost from coming out and the marriage.

It will be important to give a voice to this fear, uncertainty, anxiety. This is part of the exploration that happens in therapy. Marriage and relationships are supposed to be stabilizing. Divorce is destabilizing and to not have the outside support one may have expected – or at differing levels, if one partner still has a strong family network – can give rise to these feelings that come destabilization and being alone.


Break-ups are harder for same-sex partners. Any break up usually means dividing up the friends – not necessarily spoken, but it tends to happen organically – and it may be more difficult for same-sex partners because these friends may have been part of the "family of choice." This is the concept of creating your own "family" through the people you bring into your life because of the loss of blood family due to coming out, etc.


More insecurity exists on both sides. Because of difficulties with the divorce process for same-sex couples, which is not an option for all married same-sex partners, uncertainty can come into play with splitting up property, the legal rights afforded each partner, and not feeling the divorce is being handled fairly or without prejudice.
Dealing with the divorce process can be particularly difficult in the course of therapy. Getting each partner to a place of understanding and empathy for the experiences of each other can give a sense of fairness to the dissolution of the relationship. The judicial system, with lawyers and a goal of winning, can be detrimental to the therapy process, which has given rise to the divorce mediation process, a less adversarial approach and may be the only option – for the time being – for partners in states that do not allow same-sex divorce because they do not recognize same-sex marriage.

Beginning therapy at the outset or beginning of the divorce process may seem counterintuitive, but depending on the situation, a divorce does not always mean the end of the relationship, but rather a very different type of relationship.
About the Author
Brian Swope, MFT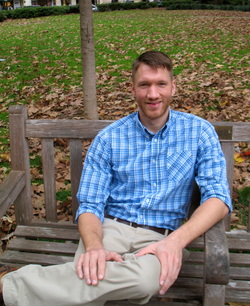 Brian Swope, MFT is a therapist and co-owner of PhiladelphiaMFT. He works with couples and families facing a range issues and specializes in issues facing the LGBTQ community. His therapy practice focuses on identifying goals and expectations and realizing the tools necessary to accomplish them.
Topics: Fresh Starts