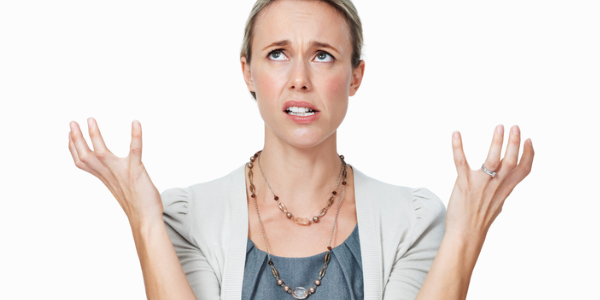 (despite the fact that the words "new normal" might make your skin crawl)
During the onset of my divorce I remember when my therapist said to me:

"You will need to adjust to this, because this is your new normal." I thought I was going to be physically ill. I despised that sentence; every word of it but particularly "NEW NORMAL"…
My thoughts at the time…
1. 'New' for me had always symbolized something exciting and fun (I am thinking a new pair of shoes); my divorce was neither exiting nor fun.
AND

2. Normal?!?!! Really?!?!?
I contained a sarcastic laugh. NOTHING felt normal.
And to boot we can add adjustment to that list….adjustment was an understatement compared to what I was facing!!!!!

Inhale. Exhale. Repeat. Like a thousand times.
As I dealt with the anger, the regret, the hurt, and as my sarcasm started to fade,
I took a moment to settle - and I found my truth.
My Truth:
I was unwilling to let my divorce define me. I would not turn over my power to be a woman of circumstance. And so, I was faced with the choice. It took some time and a powerful shift in my focus, but I came to the realization that this was my life, and normal or not, I needed to face the reality, and I needed to make my necessary adjustments.
My adjustment was necessary because, as I saw it, I had two choices: 1. I could tread water, replaying the past in my head, and get stuck in this chapter of divorce; letting it define me and my life going forward OR 2. I could make the necessary adjustments and start living my next chapter, one choice, one decision, one day at a time.

This shift allowed me a way out of being defined by divorce. It wasn't always easy, there were times I when the negative emotions would seem to rule the day, but I started to recognize that didn't serve me well to stay in that place. So even though the work wasn't easy I will tell you it was worth it. I can look back and feel the power and the dread that the words "new normal" had over me then. I can also tell you where I stand now in my life; that "new normal" that I despised is way better than I could have imagined it to be, and the best part is…I CHOOSE IT. I CREATED IT. And I want you to know that is possible for you too.

Here are five concepts that really helped me in the navigation of my divorce process. They helped me shift my focus and create the life I now love. My hope is that they help you start to live into what is possible for you. What will YOU choose, what will YOU create your life to be?
The powerful now.

Acceptance.

Expectations.

Be gracious with yourself and those you love.

Get support.
Right now you may not feel very powerful; it feels like your world is completely out of control, right? I get it, but believe me, now is the most powerful moment as it is the only moment in which we have control. Start today; take one step, one action that is in support of something that you value (fitness, spiritual health, organization, social connection, etc.). Pick one thing and do it today because remember; we create our habits in our daily actions.

Start by accepting yourself, and then work to accept the situation. The reasons why, the unfolding of how it happened, and when, and with whom doesn't really matter now. It isn't going to change anything. Your energy and efforts are better spent acknowledging what is and accepting the current reality.

Expectations play such a huge role in our emotions and our actions. Especially during divorce as we are separating from the person whom we probably have had the largest life expectations of. My recommendation is drop the expectation level so that you are not putting your happiness, well-being, status, etc. in anyone else's hands except your own. That is where our power rests.

There is a LOT going on right now for you. Divorce is one of life's greatest difficulties. It requires a TON of time and physical and emotional energy. Please don't discount that. You will need to prioritize yourself so that you can navigate this time well for yourself and for those you love.

PS – those who love us have their own grief surrounding our divorces. They are processing, coping, and adjusting too. They don't always know how to help us best, so the more clarity and gracious instructions we can give them, the better. Our closest friends and family will do anything for us, and at times, we may need to be overt in how we ask for support.

Support is the game changer at this critical time. These are six areas of life which I found having support in was crucial; physical, emotional, intellectual, social, environmental, and spiritual. Identify where you could use additional support at this time, and then set it in place!

I refused. I refused to allow divorce to define me and that presented me with the choice; I could despise the very mention of a "new normal", or I could choose to acknowledge and accept the situation and then make it MINE. It was the realization that things were new and it was my job for the sake of my daughters and for myself to make it feel not only normal, but to build a great new normal.

It is possible for you too. Don't waste one more minute of your beautiful life stuck in this chapter. Your "new normal" is waiting for you, and you can make it better than you thought possible. I promise you, when you look back on this chapter; you will be so grateful that you started today.

Sending you Love, Strength, and Grace,
About the Author
Shannon McGorry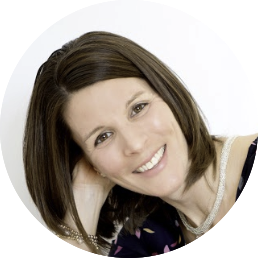 Shannon McGorry is a Divorce Recovery Coach, passionate about creating a powerful shift in focus for the women who are ready to reclaim their power during and after divorce. Shannon is certified as a Professional Coach through the Institute for Professional Excellence in Coaching, a graduate of I Heart Coaching, and a Magna Cum Laude graduate of Siena College with a B.A. in Economics. Her powerful coaching skills lead women toward lives of purpose, fulfillment, and joy. Learn more and connect with Shannon at lovestrengthandgrace.com.
Topics: Your Wellbeing, Fresh Starts