Refinancing a mortgage or purchasing a home after a divorce can be challenging. Knowing some basic requirements will help you know what to expect before applying for a mortgage.
There are very specific guidelines regarding the use of support income (child support and alimony) as income to qualify for a mortgage.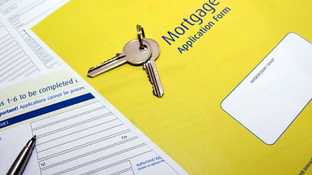 1) Child support or alimony support income must be clearly described in the separation agreement and/or support agreement. If there is no documentation regarding support income, then, as a mortgage company, we cannot use it for qualification purposes.
2) You must have received the income for a minimum of 12 months with proof of receipt in the way of canceled checks, bank statements or support order payments with the state. Any child support received for less than 12 months may be considered on a case by case basis. If the income is sporadic, the mortgage company cannot guarantee a steady receipt and will not use it for qualification purposes.
3) Any support income in arrears (debt that is overdue from missing one or more required payments) in the previous 12 months of any amount will not be allowed. There must be a continuation of receipt for a minimum of three years from the date of closing.
4) If using child support, the dependents' birth dates are needed. Mortgage companies will only count child support income until the age of 18 so if the child is 15 or over, it will not be considered as qualifying income.
5) If an end date is not clearly indicated for alimony or child support payments, a mortgage company will typically not use the alimony piece of the income. We can deduce child support continuation based on the dependents' ages.
3 Things Divorcing Spouses Want to Know Before Making a Move
What should I do about my current home if I want to buy another house?
If you own a residence jointly with your spouse and you are looking to purchase a new home, you will need to be removed from the mortgage if you do not qualify carrying the current mortgage payment, as well as, the new mortgage payment. Even if your separation documentation clearly states that your spouse is responsible for the payment, you are not off the hook with your current lender. You are an owner and a borrower and until the debt is refinanced/paid in full and you are properly removed, you are responsible for the payment. If your spouse doesn't pay the bill on time, this past due payment will reflect on your credit report regardless of what is indicated in your separation/divorce paperwork.
If I am staying in the marital home, how will my divorce affect my refinancing?
You may also wish to maintain the marital residence as your primary residence. If your spouse is looking for equity from your residence, this equity is allowed to be added to the new mortgage as part of your refinance. The mortgage company is required to order an appraisal to determine value. If you have ordered an appraisal individually as part of your proceedings, this will not be the appraisal used for mortgage purposes.
Do I need a divorce decree to refinance or purchase a new home?
A final divorce decree is not necessary in PA to move forward with a refinance or a new home purchase. As long as the terms of the written separation agreement addresses the property settlement as well as support being paid or received and is signed by all parties, it may be an option to close on your mortgage before the divorce is finalized.
The best thing to do when the time comes to purchase or refinance is to talk with an experienced mortgage professional who can successfully walk you through the mortgage transaction.
Are you refinancing a mortgage or purchasing a home after divorce?
Listen to a free call to help you qualify for mortgage.
About the Author
Cheryl Conard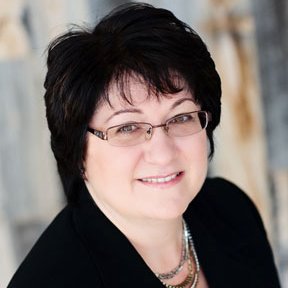 Cheryl has over 20 years of experience as a mortgage advisor (ID #61533), currently with Philadelphia Mortgage Advisors, an independent mortgage banker and affiliate of Fox Chase Bank, a local community bank established in 1867. During her career, Cheryl has helped many clients through the sometimes challenging process of refinancing or purchasing a home after divorce. She has been chosen by Top Agent's Magazine one of the "Top 25 Mortgage Professionals in PA" and has been named a"5-Star Mortgage Advisor" by Philadelphia Magazine. Contact Cheryl Conard, NMLS#61533, at 215-850-7320, cconard@phillyadvisors.com
Topics: Get into Financial Shape