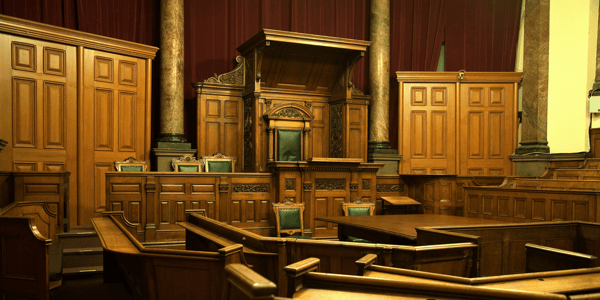 Divorce Process in PA Made Faster, Thanks to Act 102
If you have been considering a divorce in PA, you might be aware of the preconceived notion that the legal process will be dragged out and scary. With the help of Act 102, which was signed into law by Governor Wolf on December 3rd, 2016, the thought of seeking a divorce in the state of Pennsylvania might have become a lot more tolerable and a whole lot less intimidating for you.

This new law pertains to the situation when one spouse does not consent to the upcoming divorce.
The change that was made to 23 Pa.C.S. § 3301(d) of the Pennsylvania Divorce Code regulates the minimum waiting period that must be satisfied in the state of Pennsylvania for a no-fault divorce, specifically when one spouse does not agree to the motion for the divorce.
So how does the new Act 102 divorce law help you?
Whereas this law previously stated that the spouses involved with the divorce must have been living separately for no less than two years, the law now reads that the involved spouses must be separated for no less than one year in order to obtain a lawful divorce in PA under 3301(d). That pretty much cuts your waiting period in half.
The Less the Clock Ticks, the Less the Damage Sticks
Furthermore, if both of you agree to the divorce, then the process should become even shorter. However, divorcing couples in the state of Pennsylvania would still be able to obtain a divorce in which neither you or your spouse is at fault.
This type of motion would only require a 90-day waiting period. But don't get too excited yet, because this amendment only applies to those couples who separated after December 3rd, 2016.
Let's Get This Process Started
The significance of this amendment is profound for couples who have agreed to get a divorce in PA, and also for couples who are not quite there yet, but who have separated. Yet even though the meaning of this law might be slightly different for those couples that are in agreement about the divorce versus those who are not, one thing remains the same; divorcing couples can now begin to divide their assets and discuss alimony sooner than ever before.
This could make for less time spent worrying about how the divorce could turn out, and more time spent actually settling on the terms of the divorce - and being able to move on.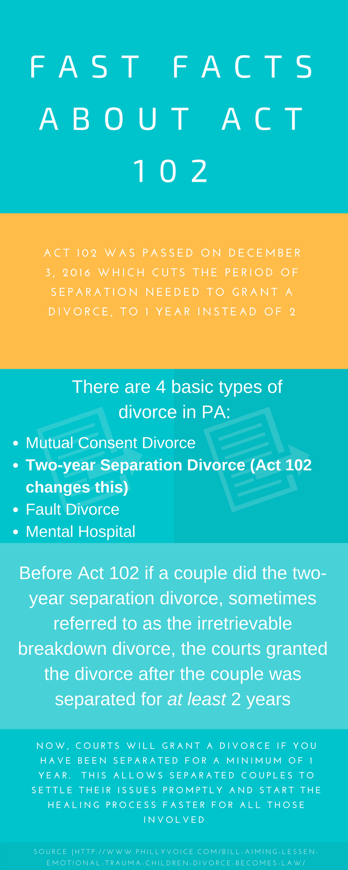 Will a Shorter Wait Period Actually Bring Hope?
Given that the official separation of two spouses often symbolizes some acknowledgement of a problem within the couple's marriage, there is often indication that they are also looking for solutions, and to calm down raging emotions such as anger. And so, it is generally less overwhelming for couples to look towards the future if the future does not seem like it is years away. Not many of us are good at patiently waiting for our lives to unfold, especially if our lives are in a state of turmoil.
When it comes to the divorce, everybody involved often holds out hope that their lives can continue peacefully once the process is resolved. And this law ultimately helps the divorcing spouses maintain hope by shrinking the amount of time that you must wait to begin the divorce process in the state of Pennsylvania.

You both already agreed upon separation… Could you possibly agree upon other things too?
If everybody involved with the divorce is in agreement that divorce is the most responsible decision, then they could begin hiring legal representation and discussing the guidelines of the divorce rather quickly.
Divorcing couples have already separated to two households, and, in many cases, have separated their finances can often make for an easier time in mediation.
This is attributed this to the fact that couples who separate have had the needed time to become more resigned and ready for the divorce, and often times more amicable towards one another as a result of their readiness in regards to the legal procedure.
Let's face it, couples who have separated have basically agreed that space might be the answer, and we all know that space can often lead to clarity.
This bodes well for the mediation process, given that the goal of any amicable divorce is to collaborate on even more streamlined solutions earlier on in the process. Just as critical is for for us, as professionals, not to lose site of OUR larger mission - which is to minimize the emotional and financial damage for these families whom we are ultimately serving.
In other words - the earlier you and your spouse start to collaborate on the common goal of a smooth divorce, the more efficient you become at minimizing the damage caused from the divorce process.
The less time I wait, the sooner I know my fate
It appears that the sooner that couples can start the divorce process, the sooner it will end; along with the emotional, financial, and interpersonal pain that is caused for many members of the family system, which has been the appeal of the mediation process for many couples who choose mediation.
Although the goal of the mediation process is to move at the pace of each person involved in the divorce, it appears that the general trend is such that the shorter the amount of time that you and your spouse would have to wait to begin your legal proceedings, the shorter amount of time the legal proceedings will last.
This is in part due to decreased feelings of angst and resentment, emotions that divorcees are all too familiar with. You must also consider that time plays a large role in emotional development, and so this adjustment to the law provides you and your spouse with the opportunity to make decisions more rationally and less emotionally. Therefore, once both of you agree that mediation is the most reasonable course of action, you can swiftly begin to sort out the terms and finalize your divorce.
That is of course, if legal professionals are needed to maintain the integrity of the divorce process. If you are dealing with a more simple divorce situation in which there are no assets to divide, you can file without the help of an attorney and this process could run even quicker. This process is referred to as 'pro se' filing.
Thank you, 102
In the world of divorce today, both divorce mediation and 'pro se' filing are considerably faster processes when compared to litigation, or the court-contested divorce. The processes of mediation and 'pro se' filing are more private processes as well. Given that the divorce process can be traumatic for many people, it is important to consider these factors in conjunction with the passing of Act 102.
As you speculate on the effects that this legislation will have on the timeliness of the divorce process in PA, it is important to consider that the timetables associated with litigation will always be difficult to predict: There are just too many unreliable factors when it comes to going in front of a judge in court.
You can presume however, that it is easier to project the length of a divorce in the state of Pennsylvania when it is being handled in an alternative dispute resolution format, such as mediation. This is because of the collaborative undertone that often drives mediation process. The same could be said for 'pro se' filing because this process helps those dealing with more simplistic divorce situations.
And so, if you regard Act 102 as a helpful method of speeding up the divorce process in PA, then you should consider this legislation to be a great compliment to the divorce mediation and do-it-yourself filing processes overall.
About the Author
Cris Pastore, Main Line Family Law Center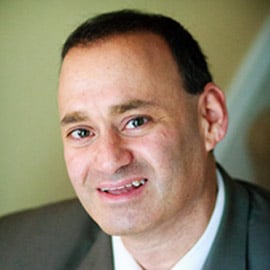 Cris Pastore, Esq. is co-founder and managing attorney-mediator at Main Line Family Law Center, a divorce mediation firm with seven offices along the Main Line and Center City, Philadelphia. A practicing attorney for over 20 years, Cris has focused exclusively on divorce mediation since 2007, when he grew increasingly frustrated by destructive nature of the court-contested divorce process. Cris has made it his personal mission to revolutionize this area of practice to preserve family relationships and help families emerge healthy and whole. Follow Cris at @healthy_divorce.
Topics: Divorce in PA