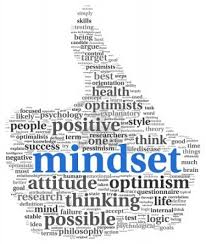 You and your spouse recognize that divorce mediation will empower you to make the most informed decisions in your own best interest and that of your family. You are preparing for your first mediation session, but are you in the best mindset to mediate successfully and negotiate for yourself and your family?
Unfortunately, I've seen some spouses come to mediation making a false assumption. They think the process is a time to present "evidence" for themselves and against their spouse- the opponent- all in an effort to convince me, the mediator, to rebalance their scales. Sounds like a court case.
This mindset is majorly flawed and useless, because I am not a judge. I am a divorce mediator. As a mediator, I don't take sides. I try to facilitate spouses coming to a compromise that is a fair resolution for everyone.
You can't show up believing this is a win-lose situation.
So how do you know if you have a healthy mindset for divorce mediation?
Before spouses begin mediation with us, for example, they must agree to embrace what our firm calls a "mediation mindset."
Read More
Topics: Healthy Legal Options