According to prominent New York divorce attorney, Lubov Stark, personal egos are the biggest reason why spouses are unable to have an amicable divorce, and if they are made aware of this early on, it could set the tone for a much more peaceful divorce. In order to helpher clients see the light, Stark engages her clients to reflect on the following five (5) questions:
1) Can you envision being friends with your spouse after your divorce?
2) Can you envision your divorce as a new beginning as opposed to the end?
3) Are you willing to recognize that your children deserve to be raised in a loving, peaceful environment, even though you are getting divorced?
4) Are you willing to recognize that most negativity created in your divorce will come from both of your egos?
5) Are you willing to proceed with this inquiry into the ego, to be able to move past the negativity and overcome the petty issues for the greater good of yourself and your children?
Stark posits that those of her clients who choose to proceed with their divorce through "personal dignity and kindness" must submit to deeper inquiry and personal reflection, through the help of professionals such as divorce mediators, therapists and life coaches, to determine what is most important to them and their family in the grander scheme.
Each one of us who may be going through this most difficult life transition owes it to themselves to approach their situation in the way that Stark suggests. It really comes down to a basic level of self-respect. If you treat yourself well during your divorce, you will only emerge from it an even better, stronger, and more self-reliant person than you ever were before.
As a result, those who come in contact with you, family and friends alike, will take notice and will also want to be around you, the new you with an infectiously positive spirit, because you survived your divorce and did it on your own terms.
Click here to read "How to Avoid a Nasty Divorce," as published in the Huffington Post.
Lubov Stark, Esq. is the founder and principal of Lubov Stark LLC, a boutique Matrimonial, Divorce and Family Law firm.

About the Author
Cris Pastore, Main Line Family Law Center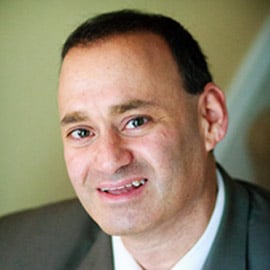 Cris Pastore, Esq. is co-founder and managing attorney-mediator at Main Line Family Law Center, a divorce mediation firm with seven offices along the Main Line and Center City, Philadelphia. A practicing attorney for over 20 years, Cris has focused exclusively on divorce mediation since 2007, when he grew increasingly frustrated by destructive nature of the court-contested divorce process. Cris has made it his personal mission to revolutionize this area of practice to preserve family relationships and help families emerge healthy and whole. Follow Cris at @healthy_divorce.
Topics: Fresh Starts