WAIT!! Before you call your attorney to file your divorce papers.....
If you are contemplating a separation or divorce, I can't emphasize enough how important it is to consider the option of divorce mediation first. You owe it to yourself and to your children, if children are involved.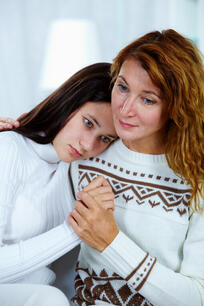 That's why I had to share these top 10 reasons why divorce mediation is quite often the more preferable and effective way to resolve a divorce matter, as opposed to the "knock down, drag out" rigors of a court-contested divorce.
According to Sherri Donovan, Esquire, divorce attorney and author in the Huffington Post, mediation has become a very useful tool for resolving all types of conflict, and divorce mediation is particularly useful in the context of divorce and family disputes.
Is Divorce Mediation Right for You?
1) Divorce mediation is much less costly--a very small fraction of what couples would spend by retaining their own attorneys, locked in a court battle for 2 years or more, with your divorce attorney's billing meter running non-stop until the end. As Ms. Donovan puts it: "Pay for your child's college education, not your lawyer's child."
2) You control the discussion and the outcome. You choose the discussions you want to talk about and you have the final say on all of the terms that will form your agreement, not the courts.
3) You get more personal attention. with great compassion and concern for the entire family unit, a good divorce mediator will take the time to get to know the spouses more personally and listen intently to their thoughts and concerns, while working to help them find a middle ground for all of their differences. Too often in court, spouses never even get the chance to be heard as they submit to an often cold and mechanical process over which they have no control.
4) Divorce mediation is a faster resolution. A mediated separation or divorce can be resolved in a matter of months, as opposed to an average of 2-4 years in a court-contested divorce.
5) There is greater confidentiality with divorce mediation.Communications, documents and work notes made or used in divorce mediation are privileged and confidential. Meetings are private and at your divorce mediator's office. At court, you will argue your case in a public courtroom in front of a judge, officers and court employees as well as other litigants and attorneys.
Is Divorce Mediation Right for You?
There is greater flexibility.

Divorce mediators are more able to work around your family's busy schedule, as opposed to a court, with its rigid operating hours and overflowing dockets. Divorce mediation can also be achieved online via Skype or another online service, or via conference call or speaker phone.

7) Divorce mediation protects children from conflict. A divorce mediator can help educate parties in a neutral manner and keep the focus on the children's needs, while engaging parents in a more sensitive and less inflammatory process. Custody trials usually require your children to be interviewed and observed by several experts. Your children may even be required to appear at court. This process can be highly traumatic on children, causing potentially years and years of emotional damage to them.

8) Divorce medation is a less adversarial process. A divorce mediator can minimize side arguments and avoid the adversarial positioning between attorneys, while concentrating everyone's efforts towards a mutually satisfactory conclusion. Resolve your issues by communicating rather than fighting, working as a team, rather than engaging in battle.

9) There are more opportunities for a creative, tailored family plan. Mediating parties a divorce do not have to work within the confines of the litigation system as far as process or result, opening up their settlement to many more creative possibilities.

10) Divorce mediation allows for greater post-divorce stabililty. In contrast to the adversarial nature of the traditional litigation system, divorce mediation seeks to improve parties' understanding of each other and their ability to communicate. In the context of divorcing or separating parents who will need to co-parent for years to come, emerging from a divorce with the ability to communicate effectively and with respect is especially important.
Is Divorce Mediation Right for You?
Almost any couple can benefit from divorce mediation, no matter what their means or circumstances. Before you retain your fearless soldier (aka divorce lawyer) to defend you in court with an iron shield in one hand and briefcase in the other, think again, because there is a much better way to handle your divorce-through mediation, once you discover that you can actually do it, and even thrive from the experience.
About the Author
Cris Pastore, Main Line Family Law Center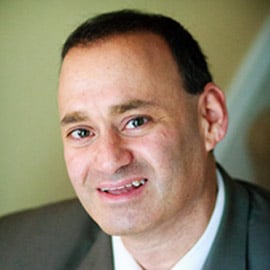 Cris Pastore, Esq. is co-founder and managing attorney-mediator at Main Line Family Law Center, a divorce mediation firm with seven offices along the Main Line and Center City, Philadelphia. A practicing attorney for over 20 years, Cris has focused exclusively on divorce mediation since 2007, when he grew increasingly frustrated by destructive nature of the court-contested divorce process. Cris has made it his personal mission to revolutionize this area of practice to preserve family relationships and help families emerge healthy and whole. Follow Cris at @healthy_divorce.
Topics: Healthy Legal Options