The added expense of living in two separate households may be obvious in a divorce case, but have you also budgeted for the cost of hiring a divorce lawyer to go to court?
Initial Consultation Fees - Just to get some of your questions answered and your case assessed by an attorney, you'll pay a consultation fee of at least $200. You may not be satisfied with your first attorney and wish to interview several others at the cost of $200-$300 per interview.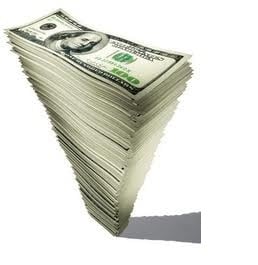 Initial Retainer Fee - Once you hire a divorce lawyer, you will need to pay what's called an initial retainer fee, usually in the range of $3,000-$5,000 per spouse. This fee is just to get your case started. From there, your attorney will bill you in the range of $275-$375 per hour for all work performed in your case. This might include draft letters, memos, motions and petitions filed with the court, case research, time spent in court hearings (including time sitting in court waiting for your case to be called), phone calls, e-mails, etc.
Once your retainer monies are spent down, you will be required to replenish the retainer fund- over and over again - until your case is completed.
Court Hearings - The heart of your divorce case takes place during the course of these hearings and can drag on for several years, costing you tens of thousands of dollars. This takes a minimum of 2 years or more. Let me explain why.
How Divorce in PA Works, and Why It's So Costly
There are three aspects of a divorce case: 1) child custody (if children), 2) support (child support, spousal support and alimony pendente lite (APL)) and 3) equitable distribution of marital property. The court designates a hearing for each of these aspects. Each of these three aspects then requires their own separate multi-leveled hearing procedure. Your divorce attorney might attend 8 different hearings, at least!
Are You Gambling with House Money?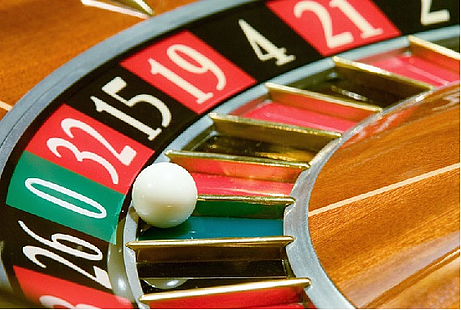 Child Custody - I want to emphasize the child custody process in particular because it can potentially be the most expensive piece of your divorce case. Most recently, I came across a client who previously spent $80,000 in her custody trial alone. She's paying off her legal fees at $500/month for the next 13 years!

If child custody cannot be resolved at the initial stages, be prepared for a long, exhausting, very costly and drawn out battle (which can often cause long-term emotional damage to your children.) Sometimes children are even called upon to testify before a court and asked to make a choice on which parent they want to be with, again on your dime. Double whammy.

Custody evaluations are sometimes necessary. This is where a professional family therapist meets with the entire family and conducts rigorous and costly psychological testing to determine which parent would be more fit for primary custody. In the end, the therapist's findings may, or may not ultimately be considered by the trial judge.

If the child custody matter then requires a trial, it is not uncommon for the trial to go on for weeks and cost $10,000-$20,000 or more per spouse.
Justice or Financial Nightmare?
I often hear spouses say the following: "I have to go to court because my children are worth fighting for at all costs. I have no other choice." OH, YES YOU DO! Of course your children are absolutely worth doing whatever it takes. No one is denying your instinct to protect them and raise them as best you can.
But consider this sobering question...do you prefer to fund the college education of your divorce lawyer's children or your own?
Here's a common example of how spouses spend exorbitant amounts of money seeking "justice" only to end up in their own financial nightmare:
Your spouse has been unfaithful. You are so angry that you file for divorce. Meanwhile, (s)he has moved out of the marital home and to an apartment. You are determined to "make 'em pay."
So you hire an attorney and go to court. Meanwhile, your spouse loses their job, and you become the only wage earner. You both have joint custody. Your spouse makes a claim for both child support and temporary spousal support pending the litigation. Meanwhile (s)he contests the divorce (which (s)he has a right to do for up to two years after the divorce was filed), and you are now stuck with paying your spouse both child and temporary spousal support for the next two years or more.

The end result causes you so much financial strain that you are forced to move out of the marital home and back with your parents because you cannot afford the expenses of the home which goes into foreclosure. Your spouse, who you wanted to make "pay" for their actions, now has the upper hand in the divorce matter and can call the shots for the remainder of your divorce settlement. To add insult to injury, at the equitable distribution hearing, your spouse asks the court for rehabilitative alimony after the divorce to help them get back on their feet and find employment, which the court awards.
Could I End Up Paying Both Mine and My Spouse's Counsel Fees?
Can you imagine spending $20,000-$25,000 in legal fees to your own attorney, and then having to pay that same amount to your spouse's attorney? There isn't a more humiliating feeling than this.

In a PA divorce, if you were the sole provider or breadwinner during the marriage, your spouse has the right to ask the court for you to pay his/her counsel fees - which you will likely get stuck paying. PA divorce law provides that litigants in a divorce matter should be placed on equal footing, and have equal access to legal counsel to protect their own interests, regardless of whether or not they have the means to afford it.
What You Can Do About Legal Costs of Divorce
The cost of a PA divorce is expensive enough without adding on insane amounts of legal fees. The good news is, there is a solution.
Have you run out of money paying lawyers? Or, are about to file for divorce in PA?
What if you could avoid excessive legal costs- and still be able to work out a fair arrangement? You can choose divorce mediation to resolve your separation or divorce. But there is one catch, you and your spouse have to bothagree to do this.
Spouses are waking up and realizing the enormous savings by actually talking directly to each other, with the help of a divorce mediator, and other professionals like a parenting mediator, divorce coach, and/or therapist. They are recognizing that putting their family's interests first does not mean they must endure a 2-4 year court battle, and absorb the sticker shock of $40,000 or more in counsel fees.
Chances are you can do it, too, but you have to be willing to do the work.
In as little as 3-6 months, through 1-4 sessions, you can have a marital settlement agreement, including a healthy parenting plan. The mess can finally be over, and you can begin your new life.
Divorce coaching or therapy can also save you thousands.
Before you start divorce mediation, be sure both of you agree that the marriage is over, and have begun healing. With proper emotional support, even a sticky divorce can be resolved in a matter of months - and at less than a fraction of the cost.
So before you file for a Pennsylvania divorce, consider these alternatives - you'll save tens of thousands in legal fees, and you'll be able to send your kids to college and retire comfortably.
Your children will be so proud of you.
About the Author
Cris Pastore, Main Line Family Law Center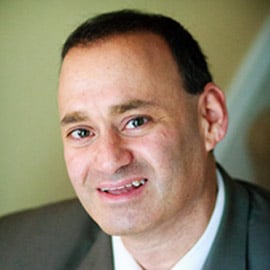 Cris Pastore, Esq. is co-founder and managing attorney-mediator at Main Line Family Law Center, a divorce mediation firm with seven offices along the Main Line and Center City, Philadelphia. A practicing attorney for over 20 years, Cris has focused exclusively on divorce mediation since 2007, when he grew increasingly frustrated by destructive nature of the court-contested divorce process. Cris has made it his personal mission to revolutionize this area of practice to preserve family relationships and help families emerge healthy and whole. Follow Cris at @healthy_divorce.
Topics: Get into Financial Shape