THE NEW PENNSYLVANIA CUSTODY LAW: HELPING TO UNITE FAMILIES
Effective January 24, 2011, the Pennsylvania Child Custody amendments took effect and have already significantly changed how child custody disputes are being resolved.
One of the biggest changes in the amendments involves how the PA court now defines both primary and shared physical custody. Prior to the amendments, one parent could be awarded primary physical custody only if they were spending more than 60% of the annual overnight time with their child(ren). Now, under the amendments, if one parent is spending a majority of the overnight time with their child(ren) (vis-a-vis more than 50%), the court may award them with primary physical custody.
In addition, shared physical custody is now defined as an arrangement when both parents spend a "substantial" amount of overnight time with their children. Typically, this shared time is anywhere between 60% and 40% for each parent. Whenever a parent is spending at least 40% of the annual overnight time with their children, and is obligated to pay child support, they will still receive a shared custody adjustment which will discount their state-mandated payment amount.
Also, the court may now consider all time spent by each parent with their children (even if not overnight time) in its evalaution of how to award physical custody, and not just a strict measuring of the annual overnights only.
As a divorce mediator, the new amendments have greatly helped me with my clients. For example, I had a male client who was concerned because his wife initially told him that strictly because of his gender, she would be entitled to primary custody of their two children. The new laws, among other things, take away the presumption that one's gender plays a factor in how much custody time they should receive.
Once I sat with the couple and explained the new custody amendments to them and the most recent court trends in this area, they were able to quickly compromise on a joint custody arrangement that satisfied everyone's best interests and concerns.
These amendments are excellent news for separating and divorcing couples with children because they provide for more guidance and clarity, while providing parents with much more incentive to resolve their custody disputes amicably without any court intervention. They also send a clear message that the long and tedious custody battles which have hampered the court system for years, and the long-lasting, devastating emotional effects they have on children, can no longer be sustained.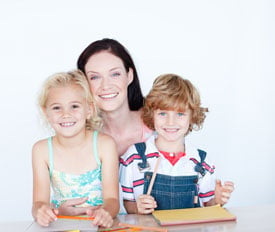 I applaud the PA General Assembly for enacting these amendments which have long been overdue. As they continue to settle in and take effect, I am cautiously optimistic that they will serve their intended purpose of sparing children from the significant emotional harm that often results when their parents decide to separate or divorce.
About the Author
Cris Pastore, Main Line Family Law Center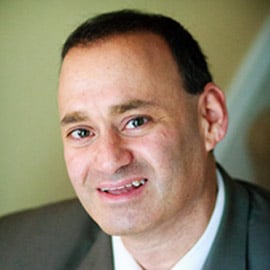 Cris Pastore, Esq. is co-founder and managing attorney-mediator at Main Line Family Law Center, a divorce mediation firm with seven offices along the Main Line and Center City, Philadelphia. A practicing attorney for over 20 years, Cris has focused exclusively on divorce mediation since 2007, when he grew increasingly frustrated by destructive nature of the court-contested divorce process. Cris has made it his personal mission to revolutionize this area of practice to preserve family relationships and help families emerge healthy and whole. Follow Cris at @healthy_divorce.
Topics: Healthy Legal Options