A Key and Long Overdue Victory for Gay Marriage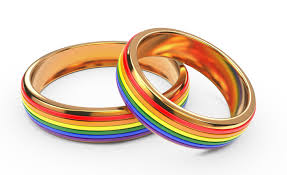 In a landmark 5-4 decision by the Supreme Court, gay marriage is now legal as the law of the land in the United States. It took a while to get there, with much struggle, commitment and sacrifice by its proponents, but now all same sex couples across the land may now freely marry one another and enjoy the same legal benefits, privileges and protections that married heterosexual couples enjoy. I greatly respect and admire all of those championing efforts that took place to achieve this outcome. It's about time that justice has been done--not often can we can say that these days when matters end up in court. I applaud the Supreme Court for standing up for what is right.
I applaud the Supreme Court for standing up for what is right. - Cris Pastore, Esq, Main Line Family Law Center #samesexmarriage
Now That We Found Love, What Are We Gonna Do?

All gay and lesbian couples may now fully and officially solidify their union under the eyes of the law and boldly forge ahead to live happy, healthy and productive lives together, hopefully forever and ever.

In light of the tumultuous history leading up to the legalization of gay marriage, one would hope that there would be fewer same sex divorces. Perhaps the years of struggle to achieve this equality will help these couples not take for granted this great right and privilege they now have. As a result, they might tend to hang in there together more easily when there are rough patches in their marriage.
However, we all know that the reality of managing any marital relationship takes tremendous strength, commitment and sacrifice on behalf of both spouses, and although it is always a difficult decision, divorce might sometimes be the healthier choice for a couple struggling in a relationship, no matter the gender.
What If a Gay Couple Decides to Untie the Knot Someday?
There is now no difference in the legal rights and entitlements and the court process that applies in a divorce between a heterosexual versus a same sex couple. A marriage is a marriage is a marriage in the eyes of the law and the same laws and presumptions apply equally to both couples in whatever state court has jurisdiction over the divorce.
The divorce code in the applicable state will be applied and the issues will be the same in a gay divorce, such as child custody, child support, spousal support and alimony, marital property division and attorney's fees.
The same human emotional dynamics that are typically present in a divorce will undoubtedly also apply in some same sex cases, such as anger, resent, fault, blame, jealousy, failed expectations in a marriage, marital infidelity, etc… Like those heterosexual divorcing couples, same sex divorcing couples will have to work hard not to allow these often highly-charged emotional factors drive their divorce. Divorce mediation can minimize a combative environment by setting respectful ground rules that keep the process going productively. Otherwise, they could end up in costly and protracted divorce litigation for years and years, costing their family dearly both financially and emotionally.
Will The Divorce Court Evaluate a Gay Marriage Differently Than a Heterosexual Marriage?
This is a question that really has me thinking.
First, will courts consider time spent in a same sex relationship prior to marriage as a factor relevant in a divorce? The Supreme Court's ruling, of course, does not legalize marriage retroactive to the date the same sex couple got together, or when they moved in together, had children, acquired assets together or maybe when they obtained a civil union together in another state. Instead, it applies to all existing same sex relationships moving forward.

Will courts consider time in a same-sex relationship before marriage relevant in a divorce? - Cris Pastore, Esq. Main Line Family Law Center
---
So what if a same sex couple had been together for 15 years and then made it legal through marriage? What if they then subsequently filed for divorce two years later? Would it be right for the court to evaluate the history and factors during just the two years they were married, or the entire relationship? Most would say just the two years they were married should be evaluated since, absent any cohabitation agreement between spouses prior to marriage, this is how courts would approach a heterosexual divorce with the same circumstances. But such a view doesn't seem to make any sense in this scenario.
The key difference here is that unlike a heterosexual couple who may have cohabitated for years and always had the right to marry during that period of time, the same sex couple that did not have that same right, such that if they had the right in the past, they might have already married. In other words, the heterosexual couple that cohabitates has the conscious choice to marry or not at any time but the same sex couple did not have that choice at the time it came together because it did not yet have the legal right to marry. However, the couple did have the undeniable right to cohabitate and build a life together together through a loving relationship during that period of time. Will that have any persuasive value to a court who is evaluating same sex spouses' rights and fairness upon a divorce? It remains to be seen.
How Will Divorce Courts Evaluate Child Custody for Same Sex Couples?
What about child custody and same sex couples who either already had children during their relationship prior to marriage or after? Will their custody rights be affected any differently upon a separation or divorce? Let's say a same sex couple was together for 15 years, and during that time, had two children, either through adoption or through a surrogate sperm donor who fertilized the egg of one female partner who gave birth to the children. How will the custody laws apply in this situation upon a separation or divorce of the couple?
Well, for sure, the same standard of the best interests of the children will apply in evaluating both physical and legal custody of the children, assuming both partners have legal rights to the children in the first place by the time of separation or divorce.
Assuming they both do, will courts evaluate custody any differently than with heterosexual couples? Will courts look at the entire history of the relationship or just the marriage portion? Will they be biased towards the parent who is blood-related to the children versus the one who is not? Will it make a difference if the couple already had children before versus after marriage? Overall, will additional custody reform be needed to address the particular nuances presented with same sex custody issues? Most probably yes for reform.
More custody reform is likely needed to address the nuances in same sex custody issues. - Cris Pastore, Esq., Main Line Family Law Center
In any case, it is interesting to speculate the future of gay divorce and its treatment in the different state courts. Again, in an ideal world, there would be no gay divorce, but the inevitability of it is certain. Even if the courts aren't ready, divorce mediation offers a strong and viable alternative for a healthy, amicable divorce.
About the Author
Cris Pastore, Main Line Family Law Center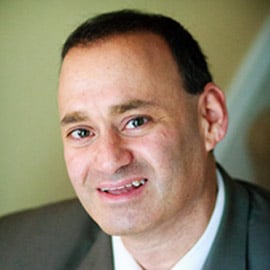 Cris Pastore, Esq. is co-founder and managing attorney-mediator at Main Line Family Law Center, a divorce mediation firm with seven offices along the Main Line and Center City, Philadelphia. A practicing attorney for over 20 years, Cris has focused exclusively on divorce mediation since 2007, when he grew increasingly frustrated by destructive nature of the court-contested divorce process. Cris has made it his personal mission to revolutionize this area of practice to preserve family relationships and help families emerge healthy and whole. Follow Cris at @healthy_divorce.
Topics: Healthy Legal Options