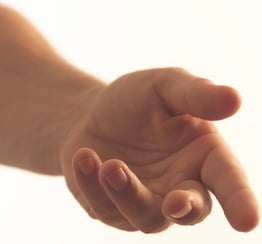 Even though divorce is one of the hardest transitions in life, there is often a sense of unnecessary shame that prevents people from asking for help. But reaching out for support does not mean giving up. There are aspects of divorce that cannot and should not be done all by yourself. Knowing what those are and where to find support for them will create a healthier separation for you and your loved ones.

Here are three steps you can take right now to build a dependable divorce support system.
1. Interview Legal Professionals and Make Sure They Work for You (and not them)
In many cases, you can settle legal matters without the expense and headache of going to court. Services like divorce mediation can help you work together with your spouse to create a workable custody plan and divide assets equitably. Educate yourself and reach out to various legal services before making any decisions.This will save you from a potentially harmful, lengthy and expensive court process.
2. Find the Right Group for Emotional Support
Divorce creates heightened emotions, and bottling them up is unhealthy. Friends and family may want to give advice or offer support, but this could alter your current relationship and change the way they see your spouse. Especially in a family with children, you have to remember that your spouse will continue to be part of your life. Polarizing your family toward him/her can create a bad environment for your kids.
---
"It seems easier to keep a lid on to protect ourselves, but we need to allow others to see our vulnerability"-Katie Moody, Therapist

---
There are many divorce support groups which can provide neutral, confidential spaces to express your feelings in a healthy way. Therapists or a divorce coach in particular can assess the underlying causes of your emotions and help you create a plan to get where you want to be mentally.
3. Enlist Help to Create a Sound Financial Strategy
Financial realities can be difficult to face. You are transitioning from a shared income with one home to split income with separate homes. Divorce affects everything from college funds to retirement savings. This is one area where you don't want to go it alone. These decisions could have lasting effects on your family. It's smart to get a trusted financial planner (like a Certified Divorce Financial Analyst) to help you build a strategy for a solid financial future.
---
"Knowing how to ask for help allows you to be the architect for your support system." -Adina Laver, Founder, Divorce Essentials